Facebook tests new option for Publishing Schedule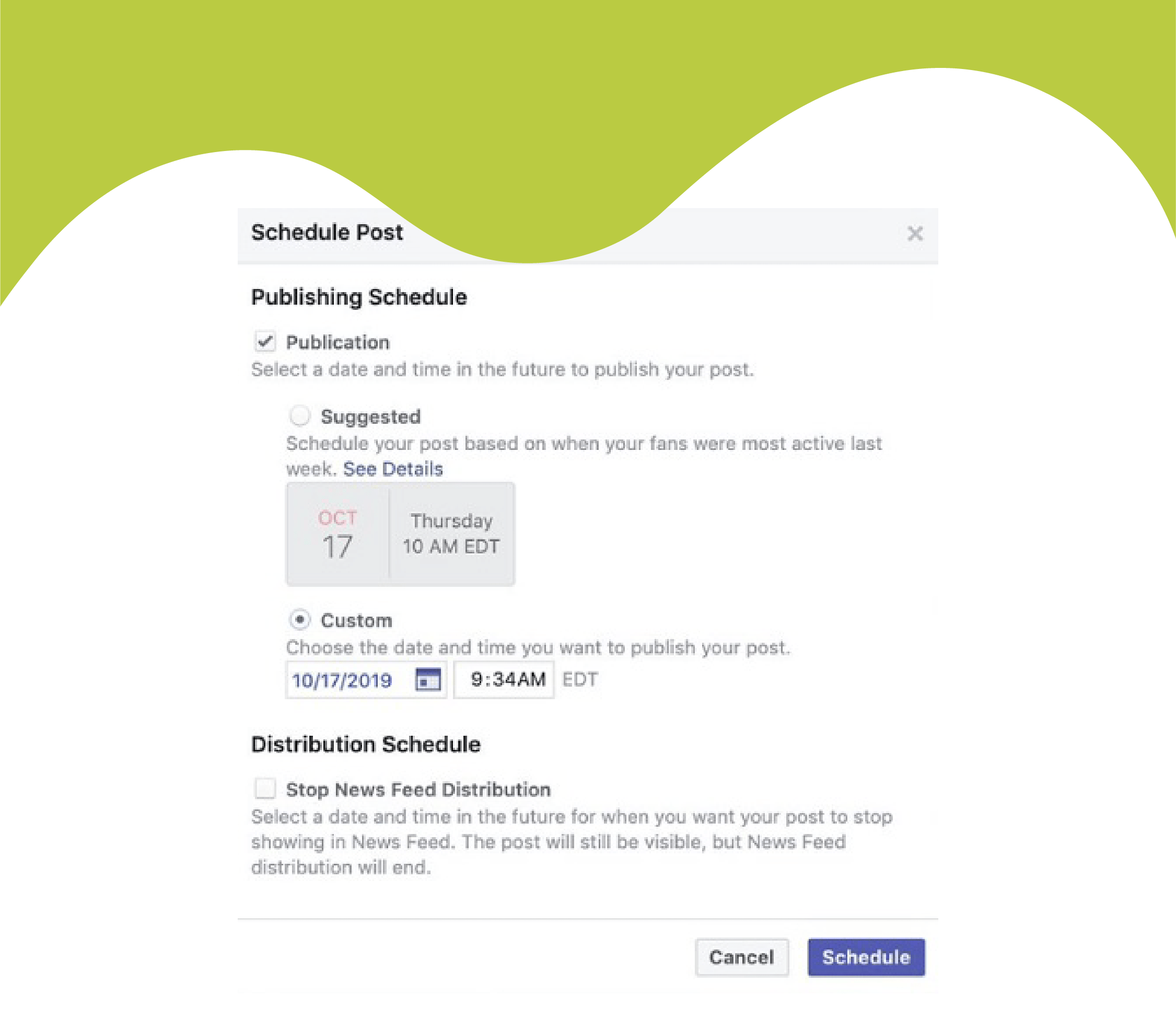 Scheduling posts is undeniably one of the most useful features for community managers. But now, it's getting even better!
Users will soon get recommendations on the best time to post on Facebook in order to boost engagement. Awesome, right?
Facebook is currently testing a new 'Suggested' option within the Publishing Schedule window, which will allow Page admins to schedule their posts based on when their fans are most active.
While admins have been able to get information about the most active time of their audience through third party tools, having the option available natively via Facebook's internal data is definitely a plus point.
Read more here.