Google 'Ads Creative Studio' is now available to all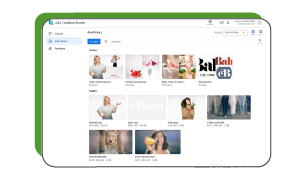 Google is all about simplifying things, and we like this new update!
The search giant has announced that it is making its 'Ads Creative Studio' available to all businesses, offering them a simplified way to create and customize multiple ads from a single, existing asset. The tool has been in Beta testing since June 2021.
Here's what Google had to say:
"Now you can create multiple or even hundreds of versions of a single display or video ad. They can be customized for different audiences, locations, languages or contexts. Simply tell us what element of the ad creative — like a product image, superimposed text or sound — you want to set as 'swappable' and provide different versions of that element based on a set of rules you create. The rules include the audiences you want to reach or contexts you want to match."
This certainly seems like a convenient tool with features that are designed to help advertisers easily create multiple variations of an ad and explore different formats for their campaigns.
Learn more here.