Google launches Rising Retail Trends tracker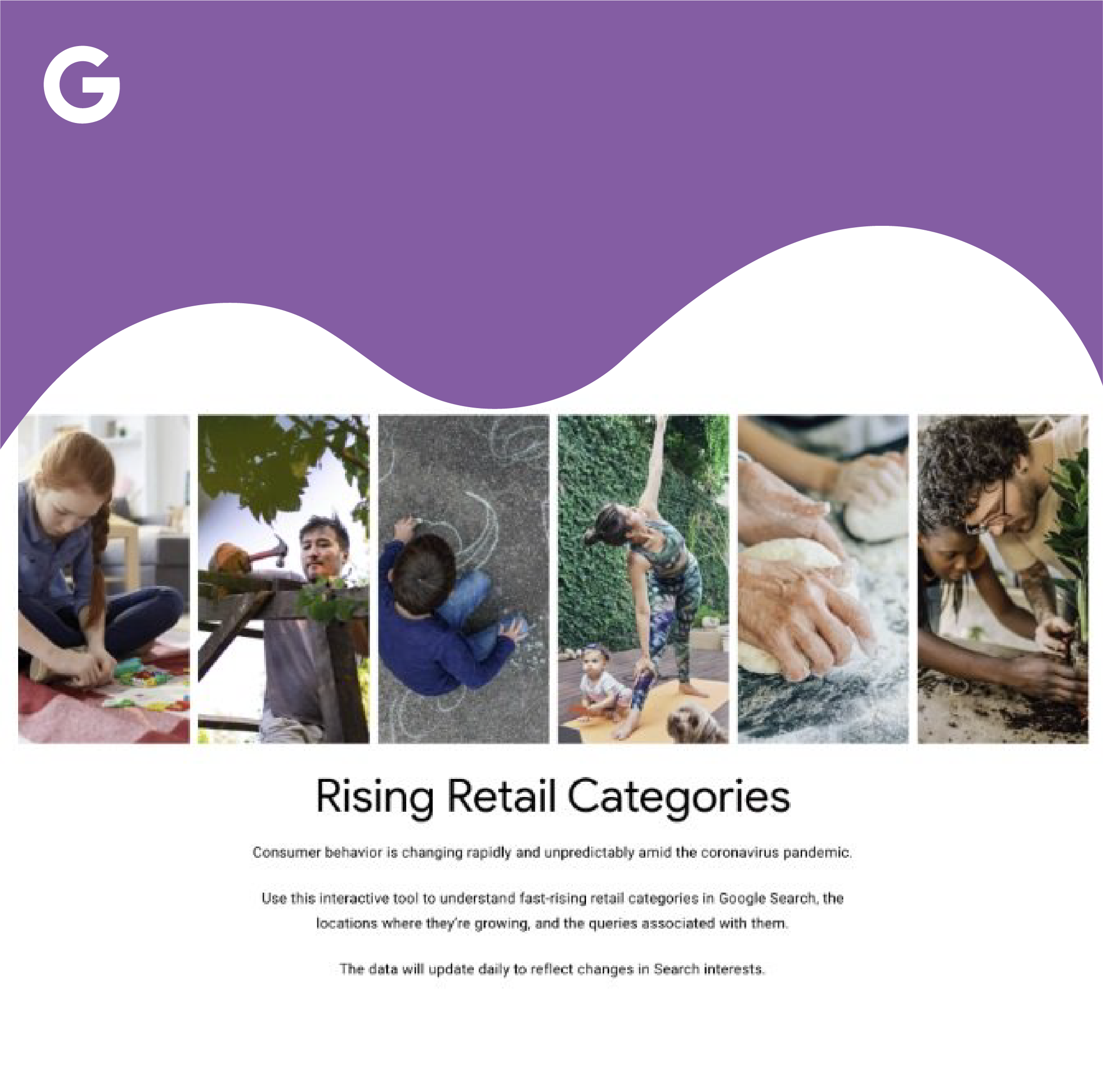 Do you run a small business? Do even you know what your current clients and potential customers want anymore? Are you puzzled by the transformation of consumer habits for this new era of social distancing?
Google got your back (from a safe distance)! Understanding that most small businesses most likely do not possess expensive and advanced tools to track market activity, the search giant has launched a new tool on Think With Google addressing exactly that. According to Google, the new "rising retail categories":
"[S]urfaces fast-growing, product-related categories in Google Search, the locations where they're growing, and the queries associated with them."
Read more here.