Google Search to support podcasts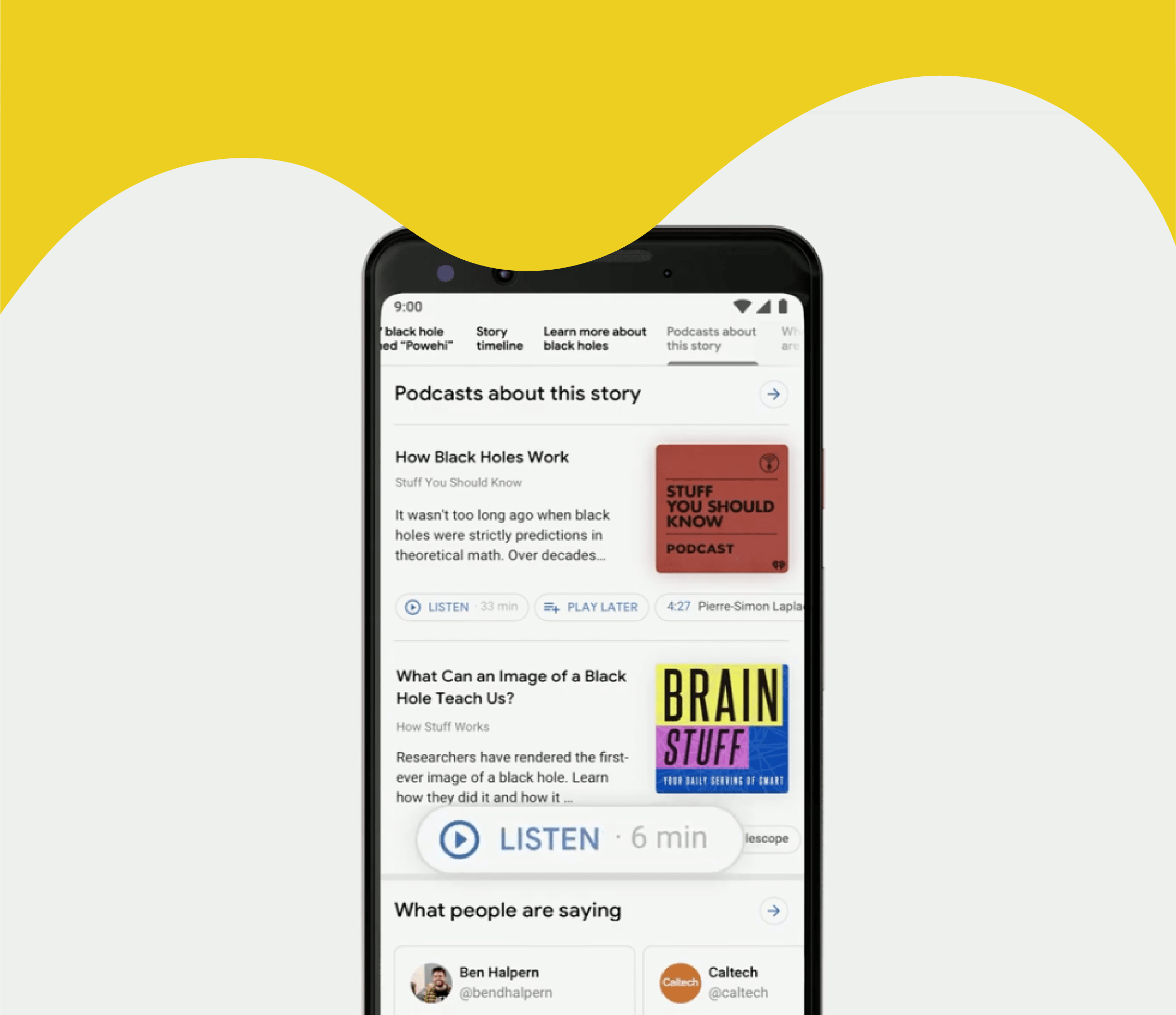 Listening to podcasts right from Google Search Results – Check!
Google has checked off an item off its to-do list by tapping into one of the most popular sources of information today i.e. podcasts.
The search giant will start indexing podcasts so that they appear in search results. As such, users will be able to play the episode right from the search result, or save them to listen to at a later time as per Google's announcement blog post:
"In the coming months, we'll start including podcasts in Google Search results so you can listen to podcasts directly from the search results page or save an episode for later."
The feature will work across both mobile and desktop.
Read more here.