Instagram adds branded content tags to Reels & Live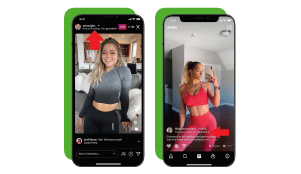 Finishing the last touches of a robust monetization system, Instagram recently announced the introduction of branded content tags to both Reels and IG Live. No need to add lengthy disclaimers or awkward #ad hashtags anymore—any creator that is promoting your business in any way can easily tag the post as a branded partnership without hassle.
Instagram explained that:
"We want to ensure creators can clearly disclose when they're creating branded content, no matter what format they choose to use. To help increase transparency, the Branded Content tag is launching in Reels today, and will begin testing in Live in the coming weeks."
Learn more here.