Instagram launches multi-participant 'Live Rooms'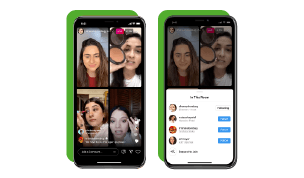 In normal circumstances, regular companies would give their employees flowers, maybe even chocolates. More generous ones would give the day off, and bolder ones would even encourage their female staff to participate in protests. On the occasion of this year's International Women's Day, though, Instagram gave multi-participant IG Live Rooms.
As the name suggests, this is mostly an upgrade to IG live steams which would let you go live alongside a second participant. The new 'Live Rooms', although not so new for users in India who have been testing the feature since December, will allow live streams for up to four participants.
Facebook allegedly announced the feature during Women's History Month for you to "tune in to Live discussions with influential women and creators on how women can help each other overcome obstacles and succeed".
Learn more here