Instagram Reels adding location tags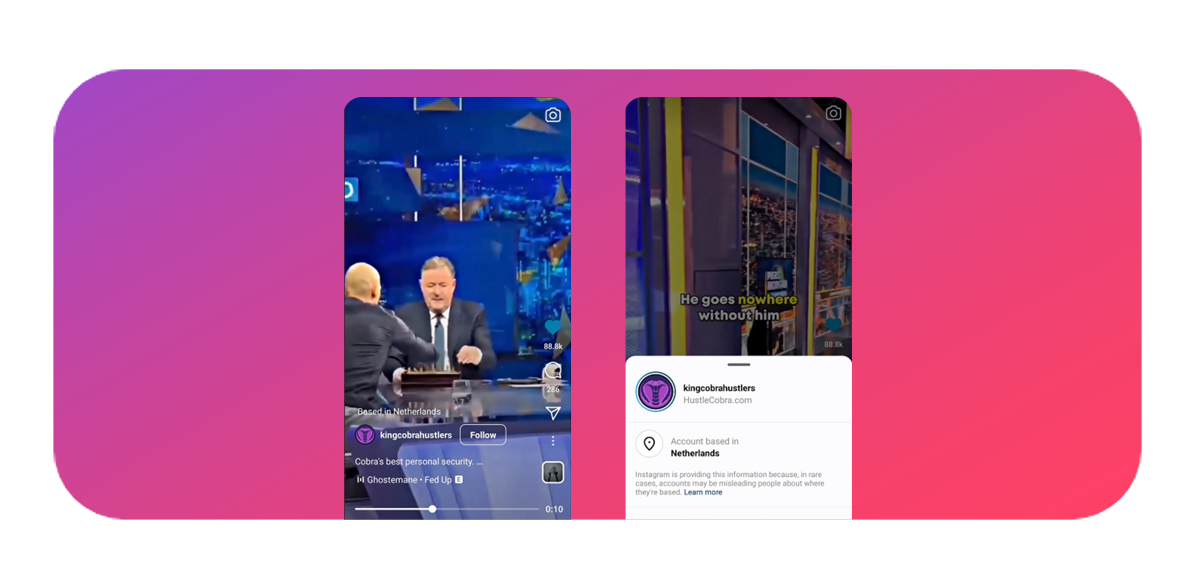 Throughout the past years, Instagram has been adamant in misinformation combatting; now its latest feature entails adding location markers to Reels.
Pretty much, if you go access Instagram, you'll find that many clips have a "Based in __" marker placed right above the creator's username. Instagram determines your primary country based on your in-app activity, device information and IP address.
This is a simple yet welcome addition, especially as election season is coming up in many countries.