Instagram tests new tools to limit offensive comments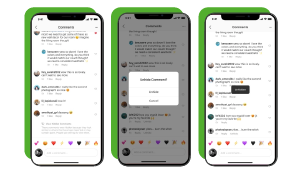 Twitter is not the only platform that sought to overhaul their moderation tools last week. Working towards a safer experience for all its users, Instagram is honouring National Bullying Prevention Month by releasing two new features to ward off negative comments from posts.
The first one will automatically hide comments that look the same as comments that have been reported as offensive in the past. Instagram does not delete comments without user input, though, so the comments will still be accessible with a button. The second feature is an extension of the first, as users who want to post offensive comments will get a popup warning them that following through with the posting will get the comment to be hidden.
This sounds good to us!
Learn more here.