LinkedIn is adding a new translation tool and QR codes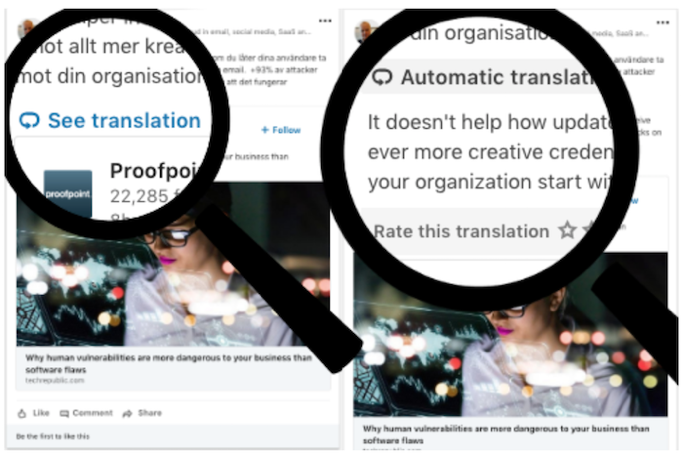 LinkedIn wants to make it easier for its users to stay in touch with professionals and companies at a broader scale…even those who don't necessarily speak the same language!
The professional network has rolled out two new features, namely a translation tool and QR codes, to enhance its user experience and provide a simple way to connect with other users on-the-spot.
While the translation feature is not groundbreaking, given that nearly all other social media platforms already have the same feature, LinkedIn sets itself apart by providing translation into 60 languages, whereas Twitter only covers 40 languages.
The QR code feature for profiles is aimed at providing users with a simple way to quickly find the profile of someone they've just met at a conference and connect with them right away. LinkedIn explains this as follows:
"The next time you're at an industry event and meet someone that you want to keep chatting with, open the LinkedIn app and scan their QR code to connect and stay in touch. Gone are the days of requesting a business card, asking the person to spell their name, or handing over your phone to make sure you found their profile."
QR codes have never been a big thing; however, they might provide interesting "offline" usage for LinkedIn compared to other social media platforms. For example, companies could include them in conferences' badges, brochures or event material, which will make it easier to connect with relevant people right off the bat.
Read more here.