LinkedIn launches a new 'Insights & Research' hub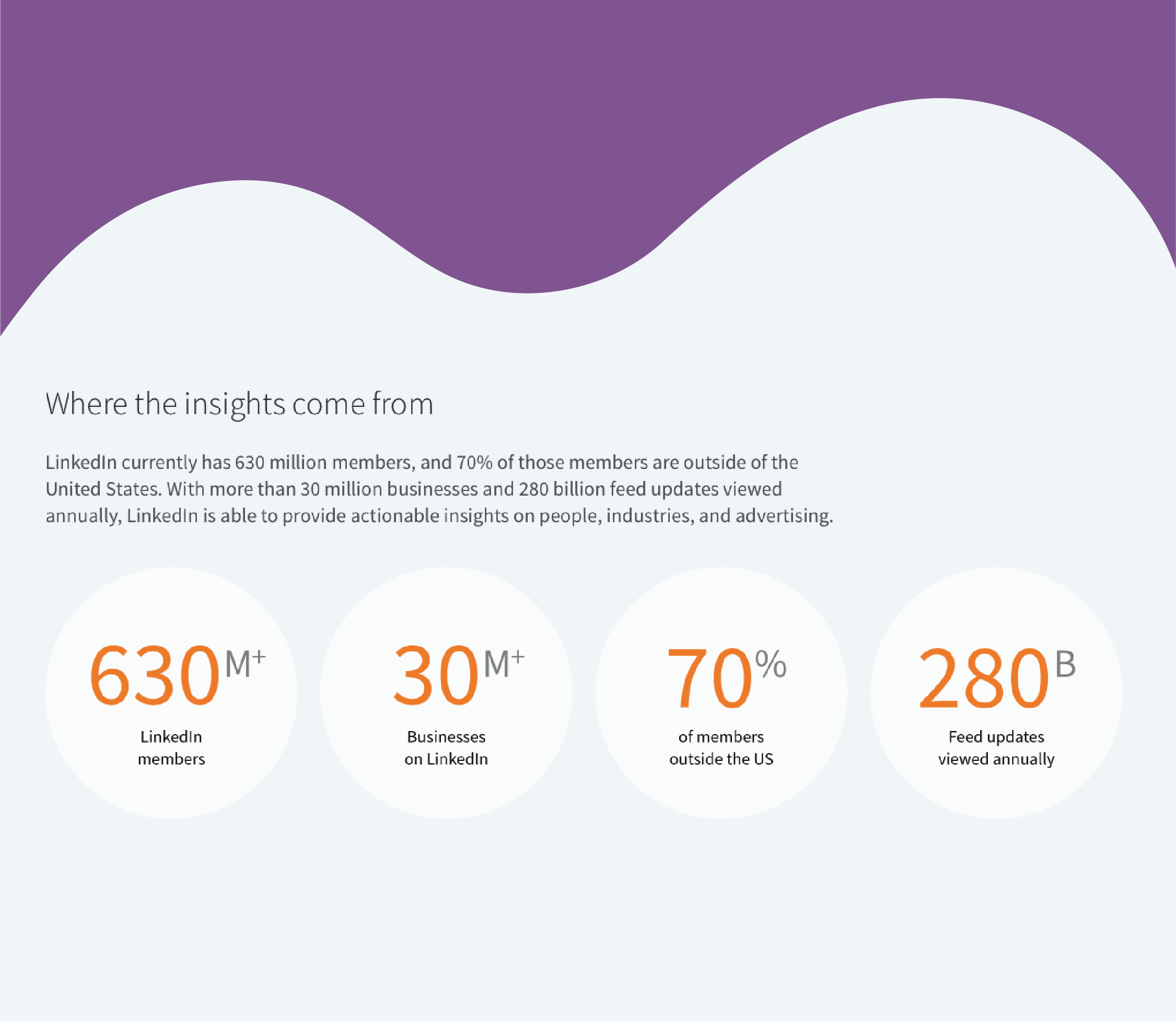 Too much data can be worse than too little data, but LinkedIn has some interesting plans!
In an era of infobesity, LinkedIn has recently announced its new Insights and Research hub to make it easier for users to wrap their heads around valuable information.
The new hub aims to provide insights about specific audiences, industry verticals & LinkedIn ad landscapes, which will ultimately help businesses make a well-informed, data driven decisions.
LinkedIn comments on the new tool as follows:
"With so much data, though, we know it can be difficult to wrap your arms around everything and pinpoint the most valuable information for your needs. That's why we are excited to unveil the LinkedIn Insights and Research page, a new feature within our Success Hub for Marketers."
Read more here.