LinkedIn to provide free job listings for essential services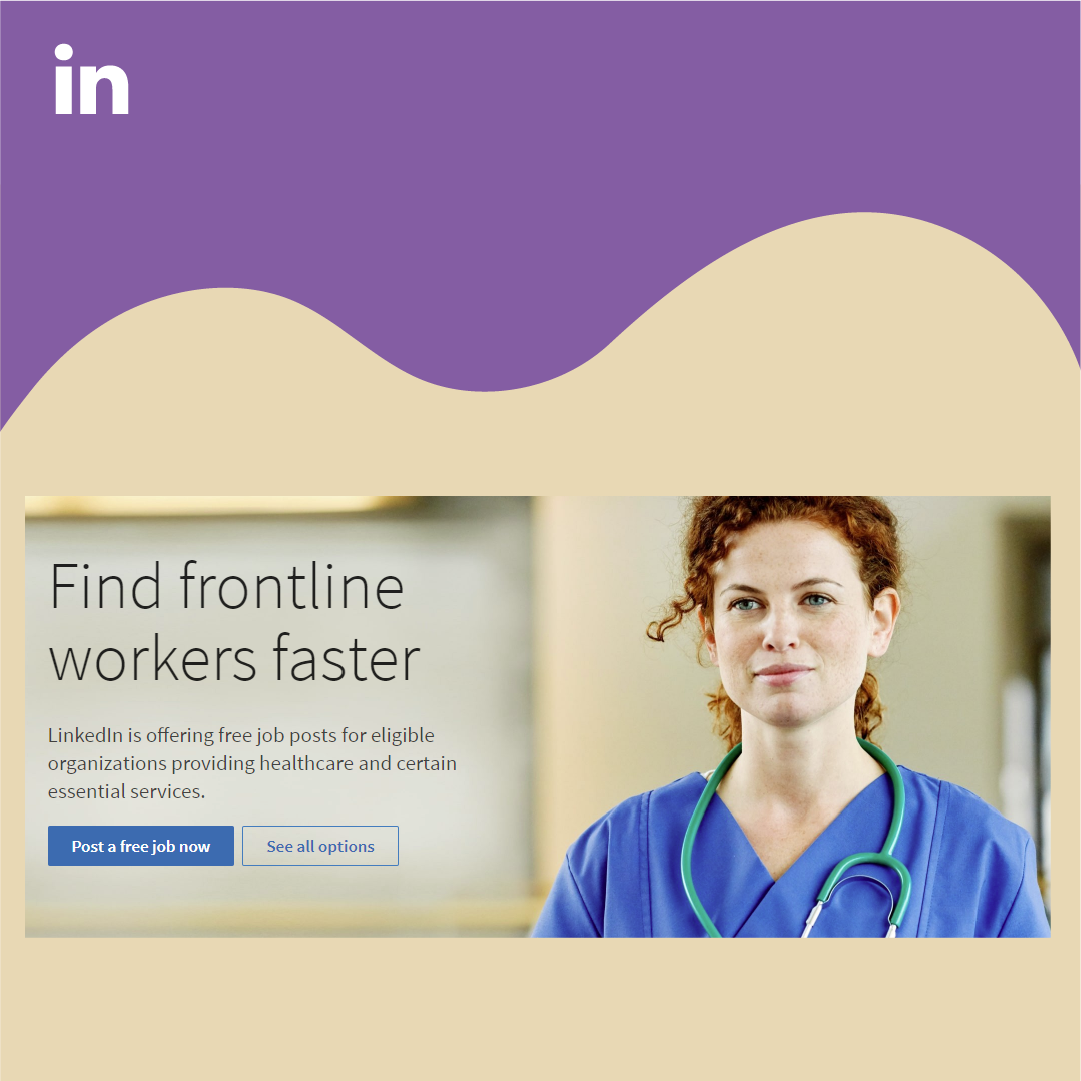 Are you staying at home to #FlattenTheCurve? Good. Do you know who is going to work every day to sustain the economy?
Essential workers.
According to a Brookings report, in the US alone up to 62 million positions remain vital in hospitals, supply chain and delivery services, and foodstuff servicing. That is around 43% of the total workforce! And the number keeps increasing.
LinkedIn has reported a sizable 35% increase in healthcare job posts since the pandemic began, for instance. Recognizing the urgent need to maintain these essential roles for the functioning of standard economic activity, the platform has now made job ads free of charge.
LinkedIn has announced that the following organizations can qualify for the free advertising:
Healthcare, including hospitals, clinics, medical devices, medical practice, and mental health
Supermarkets
Warehousing
Freight delivery services
An important move by LinkedIn that will allow them to also position themselves as the most important platform for job finding.
Read more here.