New support features for Facebook Group admins
Did you know that Facebook Groups have over a billion monthly active users?
Facebook has been putting a great deal of emphasis on Groups adding new tools and features to keep this large community engaged. Its latest efforts are directed towards empowering group admins to best manage their communities.
First off, to make individual moderation less mundane for Group admins, it rolled out an option that allows them to greenlight selected members who will be able to publish posts without moderation.
Second, admins now have access to a dedicated support portal to report an issue or ask Facebook a question. The social media giant is committed to responding within one business day.
Finally, Facebook has given admins the capability to control rule violations and remove posts that are not deemed appropriate. They can also notify Group members with details on which rule they broke that resulted in deleting the post.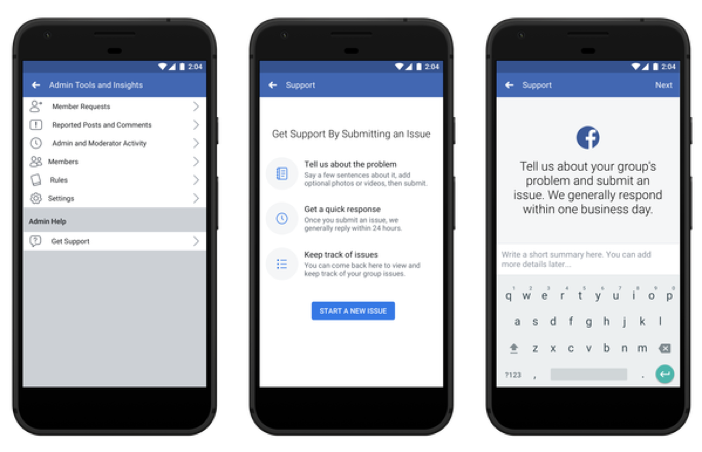 Source: Facebook's blog
Read more here.