Snapchat expands Bitmoji fashion options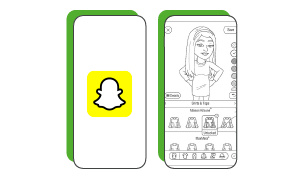 As per the latest patent filed by Snapchat, the platform is taking bold steps to turn Bitmoji into a shopping mall.
Expanding Snapchat's eCommerce offerings, the new feature will provide users with a range of new fashion options to dress up their Bitmoji avatars to their liking. 
This, as a result, offers a golden opportunity for fashion retailers to showcase their products in the virtual space.
We have high hopes for this feature and can't wait to see how retailers will utilise it to promote their products.
Learn more here.