Snapchat opens ads API and offers audience insights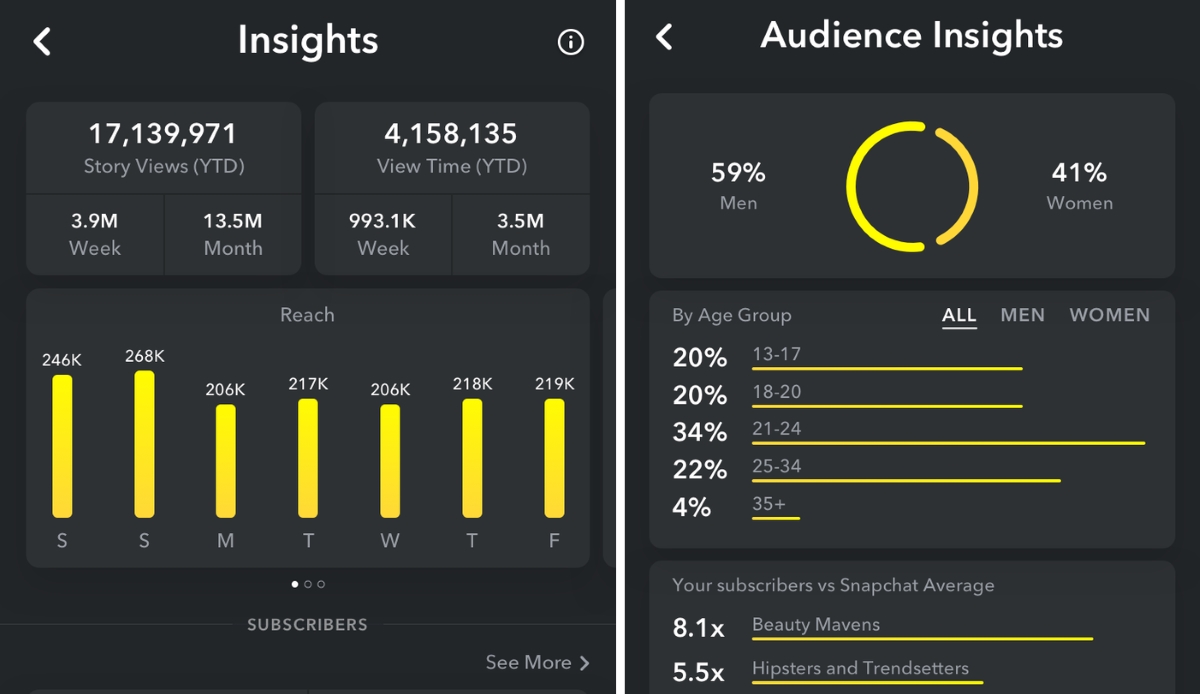 The app is expanding its monetization efforts and attracting popular creators to come back to the app with two major updates.
The first update will give advertisers, agencies and third-party developers a little peace of mind now that it's opening its advertising API to all without them being forced to go through Snap's direct sales team or manually placing each ad buy.
The second update has been long overdue, but anyway, better late than never. Snapchat is now offering selected high-profile users access to audience insights and in-depth analytics data to help them make better use of the platform.
The metrics it will cover in the new analytics section are as follows: Total Story views, time spent viewing Stories, daily unique Story viewers, audience demographics and interests. Each metric is provided with a certain period filtration to help influencers delve deeper into insights.
The analytics addition could be a good evaluation form for influencers to offer brands who partner with them to understand the actual ROI in terms of social engagement of the collaboration.