Social Recap: April 2021 Trends & Platform Updates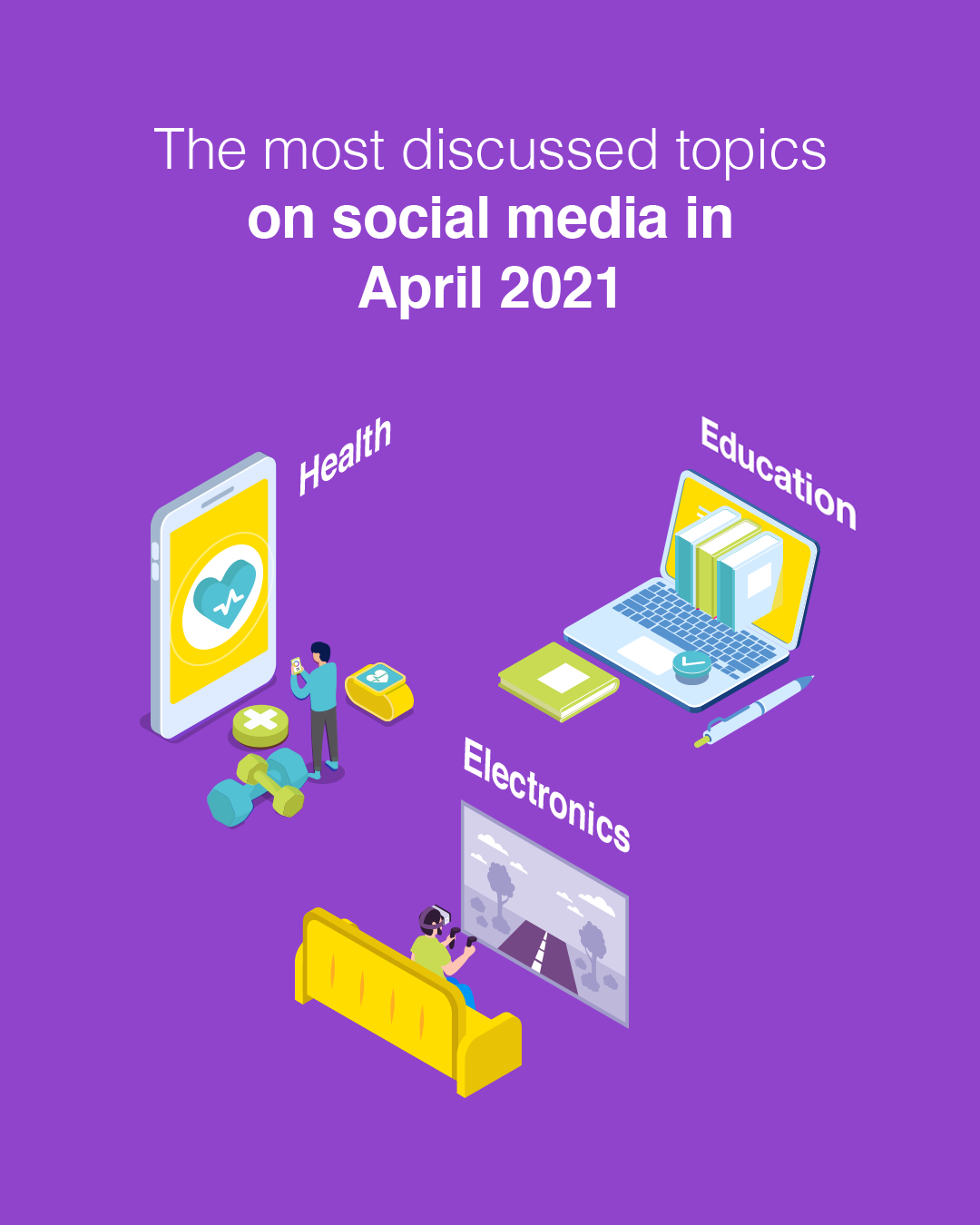 At the end of each month, we at Netizency study the popular conversations happening in social media across the Gulf to highlight the most relevant trends and analyze the discussions in the GCC's public sphere.
To do so, we've have identified a group of keywords in Arabic and English that define conversations according to most relevant industries in the region. We've classified them according to the volume of mentions and analyzed the topics of conversation across all social and online media from the GCC between April 1-30, 2021.*
What we found:
Between April 1-30, 2021, the top three most discussed topics were health, electronics, and education in that order, followed by entertainment, malls & retail, and automotive.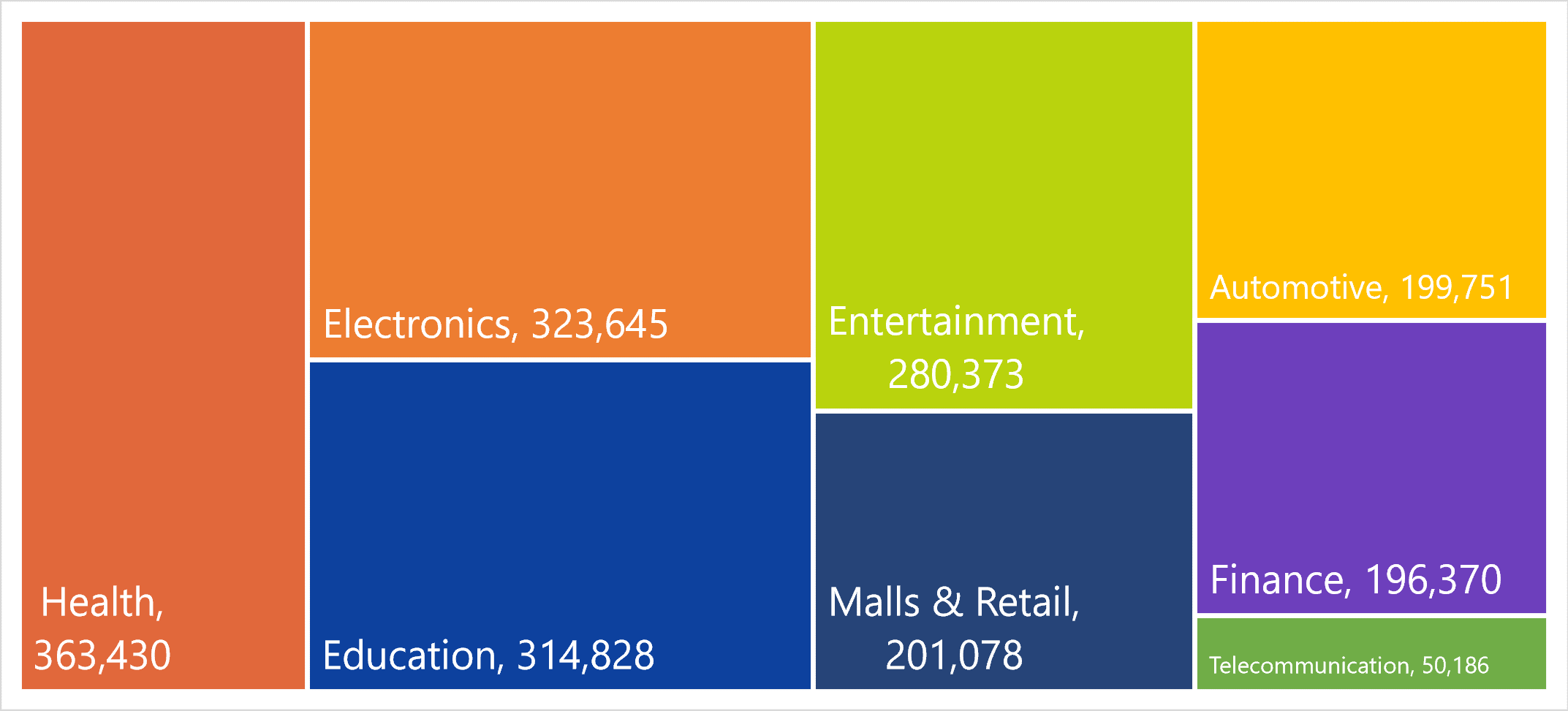 Overview
Deteriorating Covid conditions internationally, online student protests, new tech products, and a crisis in the football world were the highlights of April 2021. Especially important is the second socially-distanced Ramadan, which has the downside of not being able to meet with loved ones. This was somewhat compensated by remote working and plenty of TV shows—as well as a resilient sense of commitment to communities.
April also saw Electronics reclaim its spot in the top 3 most discussed topics, ranking #2 after being absent for a couple of months and relegating Entertainment to the 4th rank. This was a surprising result, given the popularity of the #Oscars chatter for weeks. Health continues to top the conversation chart while Education rounds up the top themes of conversation.
Top themes
Health
Worsening international conditions in relation to the pandemic formed the bulk of the health conversations during April. While some Gulf nations are finding strategies that allow them to continue economic activities concurrent with immunization campaigns, others are reimposing stricter social distancing measures similar to what they have done last year.
With the start of the holy month of Ramadan, Gulf governments issued special guidelines and restrictions to prevent the spread of the virus. Despite expressing their sadness that this year's Ramadan would again be celebrated while social distancing, users across the GCC reminded their communities to be committed to respecting the rules to avoid repeating this situation next year.
Most notably, however, large sectors of the Gulf community showed their concern towards increasingly dire conditions internationally. From the middle of April onwards, users spread awareness and requested help for the grave Covid crisis currently undergoing in India.
Home to a large percentage of GCC residents, India is currently the most affected Asian country, with more than 300,000 new daily cases since April 24. Fundraising campaigns promptly sprung up, providing financial relief for those affected in India which is currently suffering through a serious shortage of medical equipment and provisions.
The UK witnessed a high-profile funeral in April. Having been in and out of hospitals for months, Prince Phillip, Duke of Edinburgh, passed away in the early days of the month. Recognized globally as Queen Elizabeth II's husband and the father of Prince Charles, Prince Phillip had become a symbol of the British monarchy.
Electronics
After much speculation, the electronics conversations in April revolved around Apple and the lineup of new products launched during its 'Spring Loaded' event. Surprising analysts and fans alike, the number of announcements during the event gave the 'loaded' descriptor a run for its money: new iMacs, iPads, Apple TV, iPhone colors, and the introduction of AirTags.
Tech enthusiasts around the Gulf marveled once again at the technical prowess of Apple's proprietary M1 chip, which will power most of its full-sized devices moving forward. Special attention was given to the iMac, which got a colorful redesign that stirred some controversy.
While some Gulf users found the makeover 'pretty,' others agreed that the colors were a bit too 'juvenile' for regular users. The latter also expressed their hope for the launch of a 'Pro' version of the iMac with more serious-looking colors, even if they are the traditional silver and space gray.
The new iPad Pro was also mentioned, albeit less frequently. The fact that it also includes the M1 chip, which makes it the most powerful tablet in the world right now, was not a selling point that caught much attention by Gulf users. This could be the reflection of the awkward market spot that professional-level tablets are still in, since, and with the exception of visual artists, they do not have the software capabilities to replace a full-fledged computer, even if they have powerful hardware.
Finally, the new AirTags and the new iPhone 12 in purple color were everywhere—courtesy of a marketing campaign that had the most important tech influencers in the region reviewing them. The AirTags, small item trackers, had been rumored for a long time and so were instantly well-received by the GCC tech community. The new iPhone, was, on the other hand, very lilac.
Education
Continuing their education through mostly digital means, students voicing their opposition to in-person testing formed the majority of the educational discussions in April. Employing numerous hashtags, students across the GCC protested against taking mandatory testing in a physical, centralized location in grade schools and universities alike.
Most users pointed out the risks of gathering a large number of students in indoor locations, given the ease of contagion if there is no proper air circulation. Also, they shared stories where some of them had tested positive but were forced to go because they were asymptomatic, a clear health risk for everyone involved.
But these online discussions were not limited to Gulf nations, as many foreigners from the GCC community also joined the online protests in their home countries, where cases are higher and the health infrastructure is significantly worse, against in-person testing.
Spotlight: Sports
Football, arguably the most popular sport worldwide, has always been a top conversation driver in the region. Discussions around the latest games, the best players, player market rumors, and videos with the most spectacular goals are shared daily across social media platforms. However, no external development has gotten so much attention from the football fanbase since the beginning of the pandemic than the (short-lived) European Super League.
As with any professional global sport, football is very elitist. Millions around the world aspire to become football players of the best teams in the top leagues, but only 11 can make it on a matchday. These top leagues only have around 20 teams, and there is only one top league per country. With billions of dollars circulating in the football industry, it is not difficult to imagine the eye-watering amounts of wealth that football teams amass, especially historic teams like Real Madrid, Barcelona, Manchester United, or Juventus.
The European Super League was an attempt from those teams to get even richer. A replacement for the UEFA Champions League, the new tournament would include 20 teams: 15 'founding' teams from England, Spain, and Italy, and five 'guest' teams chosen for their performance in their regular home leagues.
Instead of going through the hassle of actually qualifying for the tournament, the 'founding teams' would be included automatically. For instance, to participate in the regular Champions League, a team has to rank at least in the top 3 of their domestic leagues in any given year. A 'founding' team like Liverpool, for example, is currently ranked at 7th place in the English domestic league and, if finishing the season in that spot, would not qualify to any European competition. Their spot in the Super League, however, would have been guaranteed.
Given the smaller size and the combined wealth and influence of the participants, the Super League would also distribute larger amounts of money to each club. The organization would also cut the middleman, in this case the UEFA (the Union of European Football Federations), and instead be run by the owners of all the teams involved. In fact, Florentino Perez, Real Madrid's president, would be the first chairman of the league's organization.
Naturally, controversy promptly ensued. All the teams involved received backlash from UEFA, FIFA, other teams, and fans alike. Arguments opposing the league were varied, with football fans across the Gulf appalled to see their favorite teams engaging in such blatant money-grabbing practices. The majority called for their teams to think about their fans and the soul of the sport—not only about profits. After a couple of days of worldwide protests and institutional sanctions, the league was dissolved.
The damage was done, however. The Super League, even if short-lived, is a painful reminder of how material football clubs can be.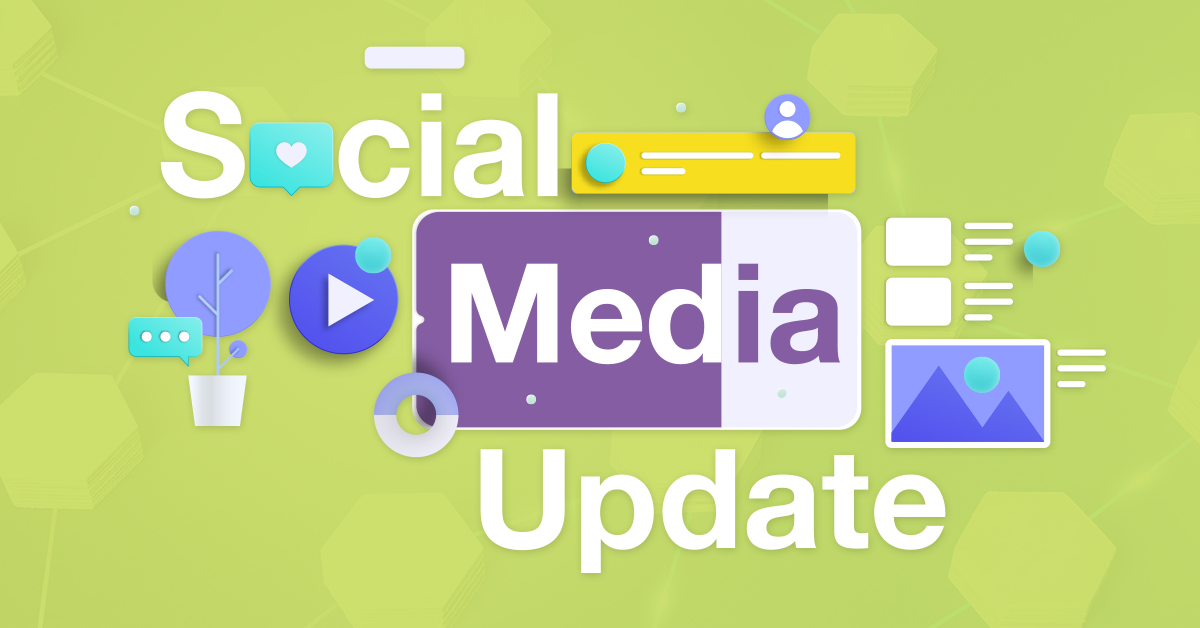 Platform Updates
Social media platforms are constantly changing and launching new features. We've compiled all the relevant updates for your business so you don't have to look for them yourself—if you'd rather learn more about new features insights on a recurrent basis, you can also subscribe to our weekly newsletter here.
The latest updates to social media platforms include:
Facebook:
To add comment voting features for Groups to highlight the best community contributions
Kickstarts #MonthOfGood Ramadan campaign featuring Muslim voices from around the world
Introduces Stories scheduling on FB & IG with the latest Business Suite update
Is working on new cross-platform ad budget optimization based on cutting-edge data science research
Overhauls video ads targeting and bring ads to reels
Extends data portability to text posts by allowing users to export them to Google Docs, Blogger, and WordPress
Instagram:
To finally bring story drafts to reality in a move that will make all creators and community managers overjoyed
To allow users to hide like counts
Twitter:
Enhances pre-roll ads options with new 'Curated Categories'
Rebrands its ad suite with a categorization of its ads products
Is testing premium features, such as the ability for users to 'Tip' and become a 'Super follower'
Is testing 'Professional Profiles' to refresh business accounts and add more relevant information
Allows users to upload 4K images on tweets
Snapchat:
Acquires fashion app Screenshop—a service that gives fashion recommendations from scanning user photos
TikTok:
Introduces 'Playlist' feature to organize videos according to themes
Launches music-based visual effects that will move along the beat of the most popular songs
Releases new video editor to create native video ads from desktop browsers
Adds an optional auto-captions feature to make videos more accessible by allowing AI to automatically generate subtitles
Releases outline to navigate through Apple's privacy changes
Launches Business Creative Hub to provide inspiration for business content
YouTube:
Tests removing dislike counters on videos in response to creator feedback around emotional wellbeing
Expands YouTube Select sponsorships for advertisers to place their ads in the most premium content on the season
Google:
Gives Maps an AR makeover by introducing AR indoor directions and map layers for weather forecasts
Launches 'Lockdown Trends' site documenting quarantine life with data
Upgrades Google Ads with new trends insight for advertisers to stay on top of their industries' consumption trends
LinkedIn:
To join the audio-only social feature scene with the development of 'Live Audio Rooms'
Revamps Profile displays with video cover stories and 'Creator Mode'
Adds new job titles, such as 'Stay-at-Home Mom,' and statuses, like 'In Parental Leave,' to normalize career gaps
*This article was originally published by Communicate ME as a two-part piece. Access the trends part here and the platform updates part here.