SOCIAL RECAP: August 2022 TRENDS & PLATFORM UPDATES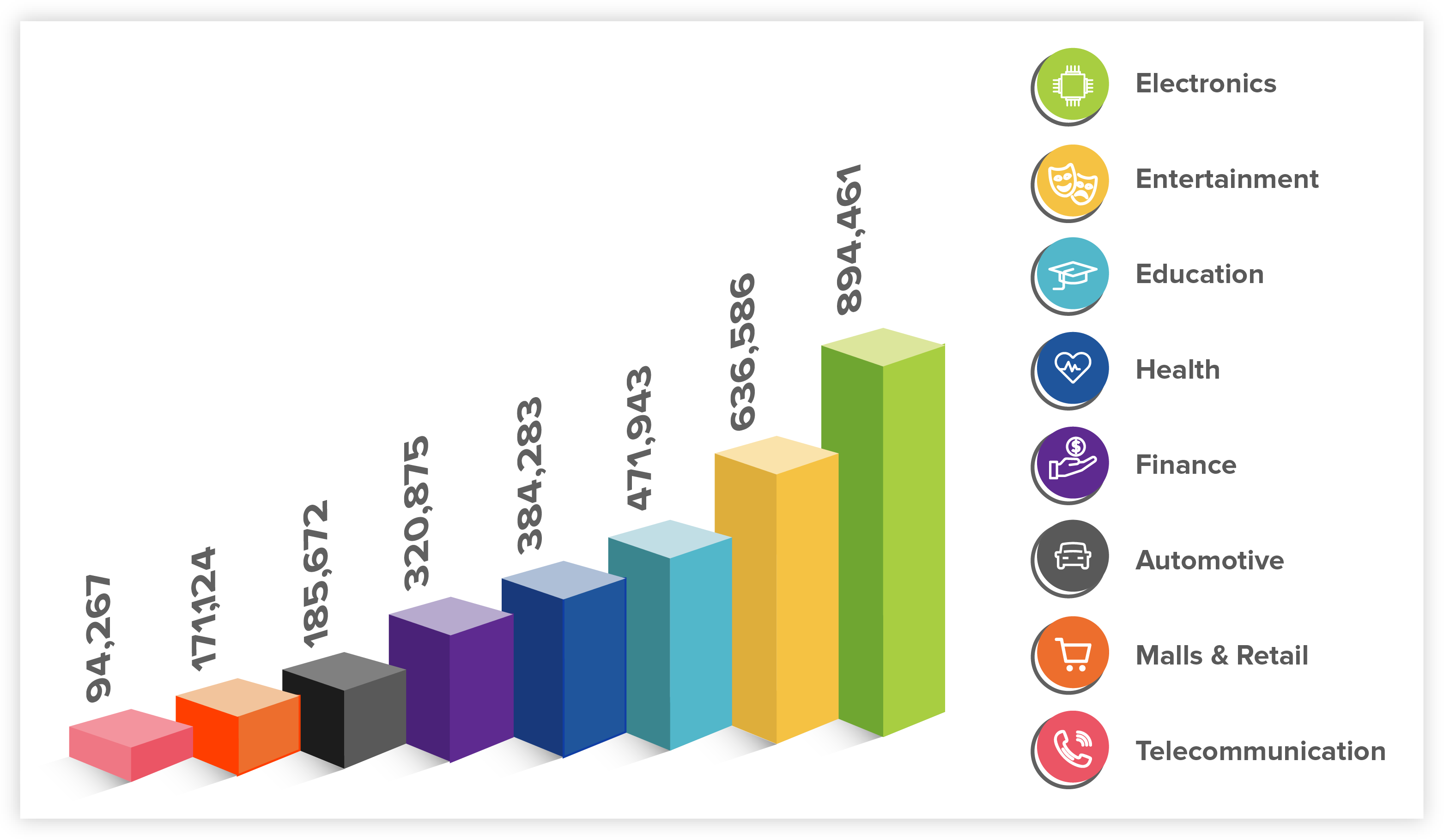 Every month, Netizency identifies a group of Arabic and English keywords from different industries in the region, classifies them according to the volume of mentions, and analyzes the topics of conversation across all social and online media. 
Between 1st to 31st August, the top three most discussed topics were entertainment, entertainment, and education, followed by health, finance, automotive, malls and retail, and telecommunication recorded with an increase in their total mentions compared to the previous month.
Overview
As April showers bring May flowers, so does the month of August bringing with it an increase in chatters. Read this month's edition to find out all about the social media news we NEEDED to catch up on.
Top Themes
Electronics
The Electronics conversation in the GCC this month was reaching a fever pitch, with several topics racking up high user interests. From the Samsung Unpacked event to WhatsApp's latest privacy update, and Apple's global security alert, our social listening dashboard was buzzing all month long. Let's get into the details, shall we?
GCC techies' interest surrounding the Samsung Galaxy Unpacked 2022 has reached a boiling point during this month. There was great anticipation for the new foldable. Including event streaming links, #UnpackGreatness teaser campaigns, and devices' reviews and pre-order activations, the conversation was in full swing. Samsung has unpacked the all-new Galaxy Z Fold 4, Z Flip 4, Watch 5, Watch 5 Pro, and Galaxy Buds 2 Pro, and GCC users were all aflutter as they reviewed each.
But Samsung's new foldable were not the only devices in the spotlight during the month. The GCC social sphere was also abuzz with Apple's upcoming "Far Out" event scheduled for September 7, 2022. Speculations around the upcoming devices, their features, and their prices have been swirling around social media. In particular, the new iPhone 14 series color variants and the switch from sierra blue to dark purple were among the key highlights in the Apple fans' social conversations. However, things were not all pink for the tech giant. Apple, with all its greatness, found itself on the wrong footing after discovering a potential security flaw in its operating software that would allow hackers to take control of devices. The brand and tech fanatics in the GCC urged iOS users to update their devices immediately to avoid their data from being compromised. Speaking of, Apple has also caused joy and pride in the heart of people in the region after it honored a young Algerian hacker, Abdelkader Moez, who discovered a vulnerability in its security system. With that, Moez has succeeded in registering his name twice in the "Hall of Fame" of the prestigious company.
Another major news that got users excited during August; was the launch of Google Pay services in Qatar. While Qatari users were in awe at the convenience of Google's wallet, others were dissatisfied that they will have to wait to get the service expanded to other GCC countries. Until then, Qatari Android users rejoice, no more fumbling for cash or digging around for a card!
Additionally, WhatsApp's latest private features have spurred the electronics conversation in the GCC during August. Users have expressed their excitement about the new updates that will allow them to sneak away from crowded groups without notifying all participants, hide their online status to avoid impatient texters, and block screenshots for 'View Once' messages. Honestly, we can't blame them – these are worth all the hype!
WhatsApp's new privacy features: Here's everything you need to know
WhatsApp New Privacy features will be rolled out by the end of August. What are its key takeaways? How it would improve your experience? Here's everything you need to know
It's time to get entertained with nothing but the Entertainment category!
Entertainment 
After months of strongly ranking the highest, the Entertainment category takes second place this month. With the anticipation for the World Cup in Qatar, to the coverage of the ongoing football leagues, concerts, regional occasions, and excitement about new and upcoming movie releases, there definitely were various conversations within the category during August.
We've captured plenty of conversations about one of the most awaited events of the year: Saudi National Day. Users, influencers, and event pages have actively posted about the joys and festivities that are going to radiate across Saudi Arabia to mark the occasion on September 23rd. On TikTok, KSA-themed mini giveaway ideas were extremely popular. Brands were also announcing competitions, discounts, and promotional bundles. We've seen plenty of anticipation building on social media for this joyous occasion and we are excited for all that lies ahead.
It's no secret that Abu Dhabi is a culturally rich destination, with users constantly posting about their experiences enjoying what the city has to offer. However, it isn't just the sights they're taking in, but also the sounds. August has witnessed an increased volume of chatter around Abu Dhabi Formula One's after-race concerts that are going to be held in November. Mentions about Kendrick Lamar and Swedish House Mafia headlining in F1's After-Race concerts have gained high momentum. Posts by the event organizers and sponsoring brands building up the hype were extremely popular and were met with excitement from the community members who were, in turn, inquiring about ticket reservations.
We are used to concerts and occasions gaining immense popularity on social media. But do you know what else has captured an upswing of interest in the GCC (and globally) during this month? Yes, that's right: House Of The Dragon. The Game of Thrones prequel made history upon its release on HBO becoming the highest-watched series of 2022 and surpassing the likes of Euphoria and Stranger Things. Users have gone to social media to share their desire to glue themselves to the screen waiting for the series' upcoming turn of events – and that is only after the first two episodes. But hey, no spoilers!
Not all the latest releases were met with such positive sentiments. Users in the Gulf were reacting to the news of the boxing icon, Mike Tyson, calling out Hulu on social media for making a biographical series about his life without his approval nor providing him with compensation. News outlets have also picked up on the story and were sharing the star's posts on Instagram and Twitter. His backlash has gotten him a lot of support and empathy from his GCC fans.
Now let's head into the trending conversation across the Education category.
Education
Packing up the last bit of sun and sand from the summer break and getting ready to hit the books again, there was no shortage of exciting education news this month.
#BackToSchool was highly trending in the GCC, with conversations about parents preparing their children for the new academic year, mommy bloggers posting lunchbox ideas, retailers launching sweet-savvy seasonal offers, and educational bodies announcing the latest national protocols for private and public schools. Diving through the conversation, we couldn't not notice the excitement of parents and students about fully going back to in-person learning mode after three long years of being cooped up at home juggling between remote classes and hybrid learning experiences. We can't blame them now, can we?
In other joyful news, the first group of women graduating from Riyadh's Apple Developer Academy was mentioned in some of the most interesting conversations this month. Users were quick to comment about how they were extremely proud to see these women walking out with extensive iOS development and coding knowledge, and others congratulated them on a job well done. Also, several users saw it as proof that change is happening and that we can all trust in this new generation to bring better days – and hopefully, more equal job opportunities for both women and men in the tech industry and beyond. Kudos to Apple's very own class of 2022, we are expecting great things from you ladies!
Another topic that gained a substantial number of verbatim online during the month, and rightfully so, is the announcement of seven Saudi universities being listed among the world's top 1,000 universities in the Shanghai ranking 2022. Many users were impressed by the achievement of King Abdulaziz University is rated top in the Arab world, as well as the overall boost in Saudi universities, count, increasing over the years. Gulf users applauded the accomplishments on social media, whereas many young students wished to be accepted into these prestigious universities. We sure love seeing this kind of triumph and look forward to many more!
Moreover, news outlets were actively posting about the Head of Pre-University Education at Qatar Foundation for Education, Science and Community Development, planning to expand the institution's schools to include additional classes to accommodate registration requests that are witnessing a noticeable increase. Infographics detailing the expansion plan have gained popularity across social media igniting students, parents, and teachers' interest.
Everything evolves with time and education is no different. While the old saying "a mind at every desk" continues to hold true, so does "a device in every pocket". With that, and in the context of education, comes the importance of creating a timely relevant curriculum beyond the traditional learning scheme focusing on physics, science, and math – one that equips students with future-proof skills for them to thrive in this changing world. So we noticed some high buzz about Sheikh Khaled bin Mohamed bin Zayed, member of the Abu Dhabi Executive Council and Chairman of the Abu Dhabi Executive Office, reviewing progress on strategic education initiatives. He has also approved the implementation of innovative approaches to learning during his visit to Abu Dhabi Department of Education and Knowledge. Users in the UAE were particularly excited about the improved learning outcomes that the new plan will provide for the young future makers.
Social media platforms move as fast as their users. We've compiled all the relevant updates for your business, so you don't have to look for them yourself.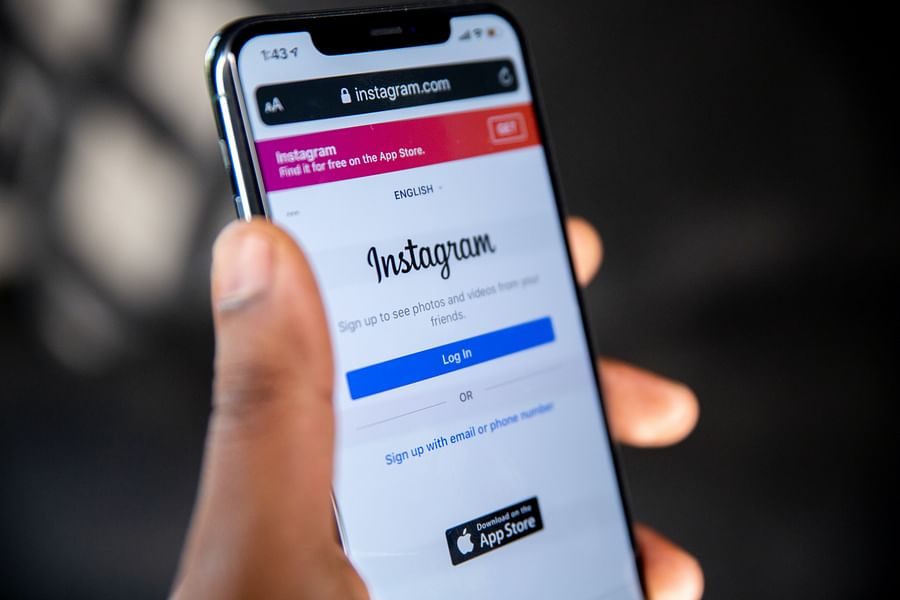 From Meta constantly rolling out TikTok-y new features, to YouTube bringing its Shorts to the big screen, andTikTok expanding its share functionality to Meta's social estates, Short-form vertical video is the BATTLE PRIZE now! Social media platforms, as well as entertainment brands like Netflix and commerce websites like Amazon, are rushing to grab a piece of that cake. Who will get the biggest one? We can keep trying to guess, but only time will tell. The only thing we are sure about is that users love great content, regardless of platform or well ironically, form.
So yeah, we went over the relevant social media updates that were shining during August so you don't have to dig around to find them. Here we go!
Meta
Tests 'Super': A new standalone live stream platform for influencers to earn revenue and engage with viewers.
Allows users to record hands-free Reels and Stories using Samsung Galaxy Z Flip Smartphones.
Introduces new Reels features across both Facebook and Instagram, including Stories to Reels conversion, Facebook Reels Remix, and additional analytics insights.
Facebook
Cancels its experiments with live shopping aiming to shift its focus more towards Reels.
Instagram
Tests a new 'ultra-tall' photo size that's just like Reels.
Tries a new optional switch for its full-screen feed display.
Expands access to its NFT feature to more users allowing them to share their digital collectibles on the platform.
Adds a QR code-sharing feature for posts, Reels, and locations.
Twitter
Introduces 'Location Spotlight' to all businesses allowing them to add their Google Maps location, contact information, and operating hours on their Twitter profile.
Tests new CTA buttons and shopping features for its Professional Accounts tool.
Tests explainer notes for edited tweets on third-party websites.
Allows Tweet authors to filter out offensive replies from their own sightings.
Announces 'Test Drive Twitter', an option for visitors who don't want to create a profile just yet.
Tests a new edit button for Twitter Blue subscribers.
Tests a new format for publisher links.
Doubles down on audio as it tests incorporating popular podcasts with Spaces.
LinkedIn
Adds clickable link stickers to videos and photos.
Introduces its "Use a template" option that offers a variety of text and background formatting tools for post creation.
Allows users to pin a comment on their post.
Snapchat
Tests 'Product Stickers'.
Releases new features for Snapchat+ subscribers including Priority Story Replies, Post View Emoji and New App Icons.
TikTok
Tests a new 'TikTok Nearby' feed that is designed to display local content to users.
Allow users to cross-post their Stories to Facebook and Instagram.
Rolls out the 'About this ad' label allowing users to check all the ad targeting information that TikTok uses to display each ad to them.
Adds an 'Order Center' panel that allows users to delve into their TikTok shopping experiences.
Launches 'Shopping Ads', its three-tiered commerce ad solution that you can soon find inside your Ads Manager panel.
YouTube
Expands access to its 'Other videos your audience watched' data.
Announces new creative tools for Community Posts.
Allows mobile users to narrow down their search within Shorts.
Brings Shorts to the big screen.
Adds watermarks on downloaded Shorts to protect their authenticity.
WhatsApp
Introduces new Privacy tools enabling users to leave groups silently, hide online status, and block screenshots for 'View Once' messages.
Google
Tests new 'Popular on Twitter' Tweet display panel in search results.
Launches the 'helpful content update' that cleanses out search results and helps make sure unoriginal, low-quality content does not rank high atop in Search.
*This article was originally published by Communicate ME as a two-part piece. Access the trends part here and the platform updates part here.