TikTok introduces 'Follow Me' educational program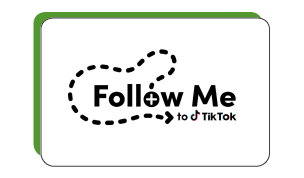 TikTok has announced a new, free educational program, "Follow Me", specifically designed to teach small businesses some tricks and help them market themselves better on the platform.
The program is mainly a six-week email-based series including tips and guides to the best practices, case studies, and much more to help small businesses grow on the platform.
TikTok announced the new program as follows:
'The 6-week program will run from July 11 to August 19 and provide SMBs with resources on how to get started on TikTok and take their small business to the next level. Follow Me will serve as a guide for SMBs looking to share their stories, build their community on TikTok, and achieve their business goals.'
You can sign up for the 'Follow Me' program here.
Learn more here.