TikTok introduces new eCommerce learning portal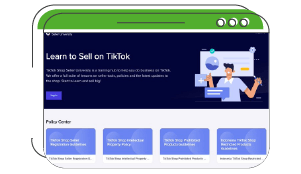 Continuing its eCommerce push from last year, TikTok is going all in to make sellers out of amazing content creators. The latest development for the platform to achieve its purpose, then, is aptly called "Seller University", and will contain all the necessary knowledge for users to strengthen their eCommerce skills.
According to the site, currently testing in Indonesia:
TikTok Shop Seller University is a training hub to help you do business on TikTok. We offer a full suite of lessons on seller tools, policies and the latest updates to the shop. Start to learn and sell big!
Learn more here.