TikTok links up with IMDb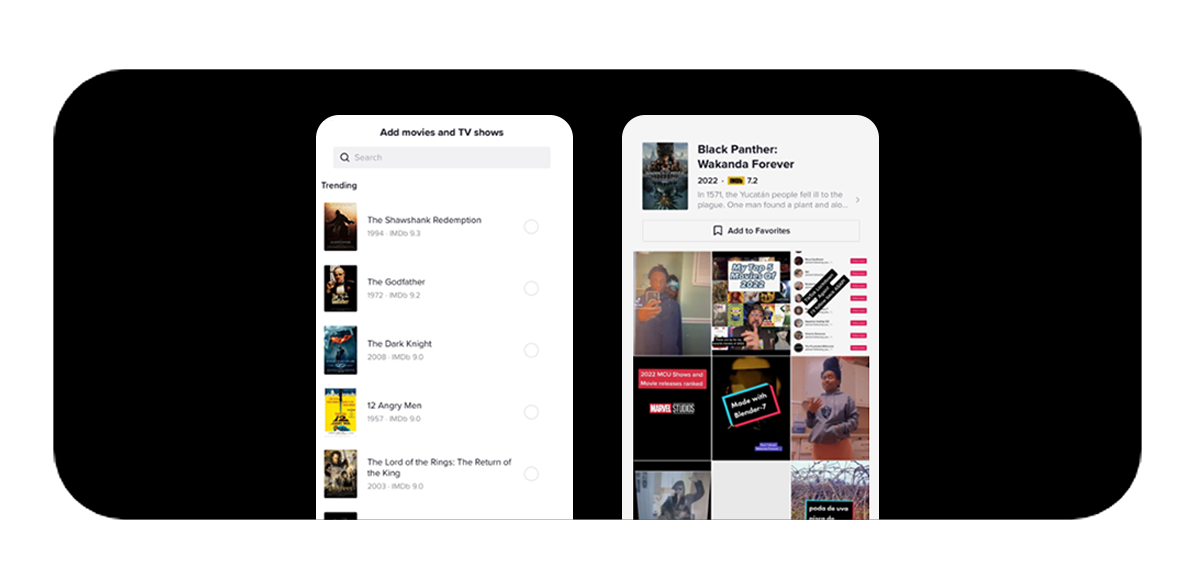 TikTok is really upping its ante in the face of Google, proving to the internet veteran it has become Gen Z-ers new search engine.
Its latest strategy book features tags for creators to mark movies and TV shows in their uploaded videos, courtesy of IMDb. Pressing those tags, you will be directed to a gallery showcasing high-level details about the featured film/series (cast members, director, synopsis…). Sort of a native, mini-IMDb database with the same dark mustardy look-and-feel.
There will be a hyperlink leading to the full IMDb page too. Plus a 'Bookmark' feature for easily accessible watchlists.
"We're excited to welcome TikTok as the latest major company to rely on IMDb data to power new experiences for their customers," stated Nikki Santoro, COO of IMDb, in the announcement press release. "This innovative collaboration enables TikTok creators to showcase and share the movies and shows they love, further extending the IMDb mission to help customers discover and decide what to watch and listen to, wherever they are."
Studios can easily use this feature to lure in cinephiles and binge watchers into their upcoming titles. But it will only be available for TikTokers based in the US and UK, other countries to be covered as the beta testings roll.
More details here!