TikTok strides into eCommerce with Shopify partnership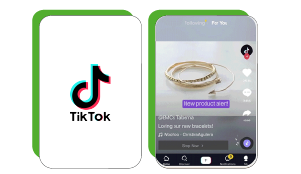 TikTok is not stopping.
After surviving in both the US and Pakistan from targeted political attacks, the platform is continuing its drive towards not only winning social media in 2020 (which we believe it has done already) but also to become a stronghold for creators in the years to come.
The next step is enhancing its business capabilities, and the platform's newest partnership is a step towards this goal. Just last week, TikTok announced a global partnership with Shopify, a multinational eCommerce company, to incorporate a wider range of monetization options for creators and businesses.
Shopify users will be able to make use of the new TikTok Channel, which will feature functions from the TikTok For Business Ads Manager:
New, "1-click" pixel: Shopify merchants can install or connect their TikTok Pixel with a click of a button, making it quicker and easier to track conversions.
A One-Stop-Shop for TikTok Campaigns: Merchants can create campaigns, target audiences and track performance in one place.
Creative Made Simple: Everyone has a story to tell on TikTok, and the TikTok channel enables Shopify merchants to create native, shareable ads that resonate with the community. TikTok's intuitive creative tools help turn merchants' products into high quality TikToks in minutes.
Free Ad Credit: Eligible merchants can claim a $300 ad credit to jumpstart their first TikTok campaign.
While this integration does not work in the GCC as of now—international markets will arrive in 2021— it's still a great indicator of TikTok's intentions towards eCommerce!
Learn more here.