Twitter develops a Snapchat-style camera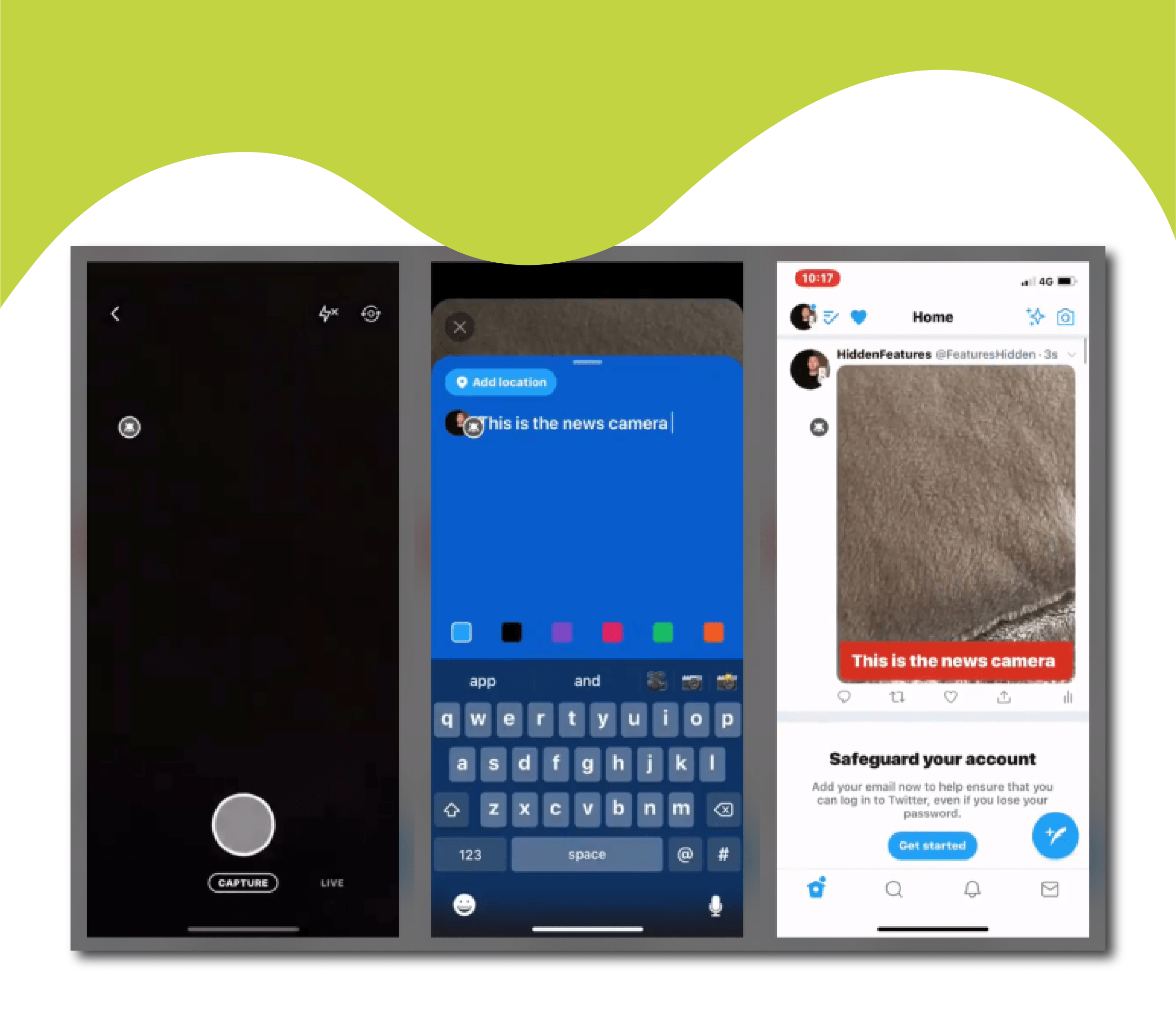 Snapchat's got a new platform taking a bite from its cake… this time, it's Twitter!
The micro-blogging platform has been secretly working on a new camera that is going to be accessible with a swipe from the home screen. Just like Snapchat's camera, the Twitter version will allow users to overlay captions on photos, videos and Live broadcast.
Brace yourself, your Twitter timeline is soon going to be filled with either meaningless selfies, journalists wanna-be or both!
Read more here.