Twitter is testing new conversation settings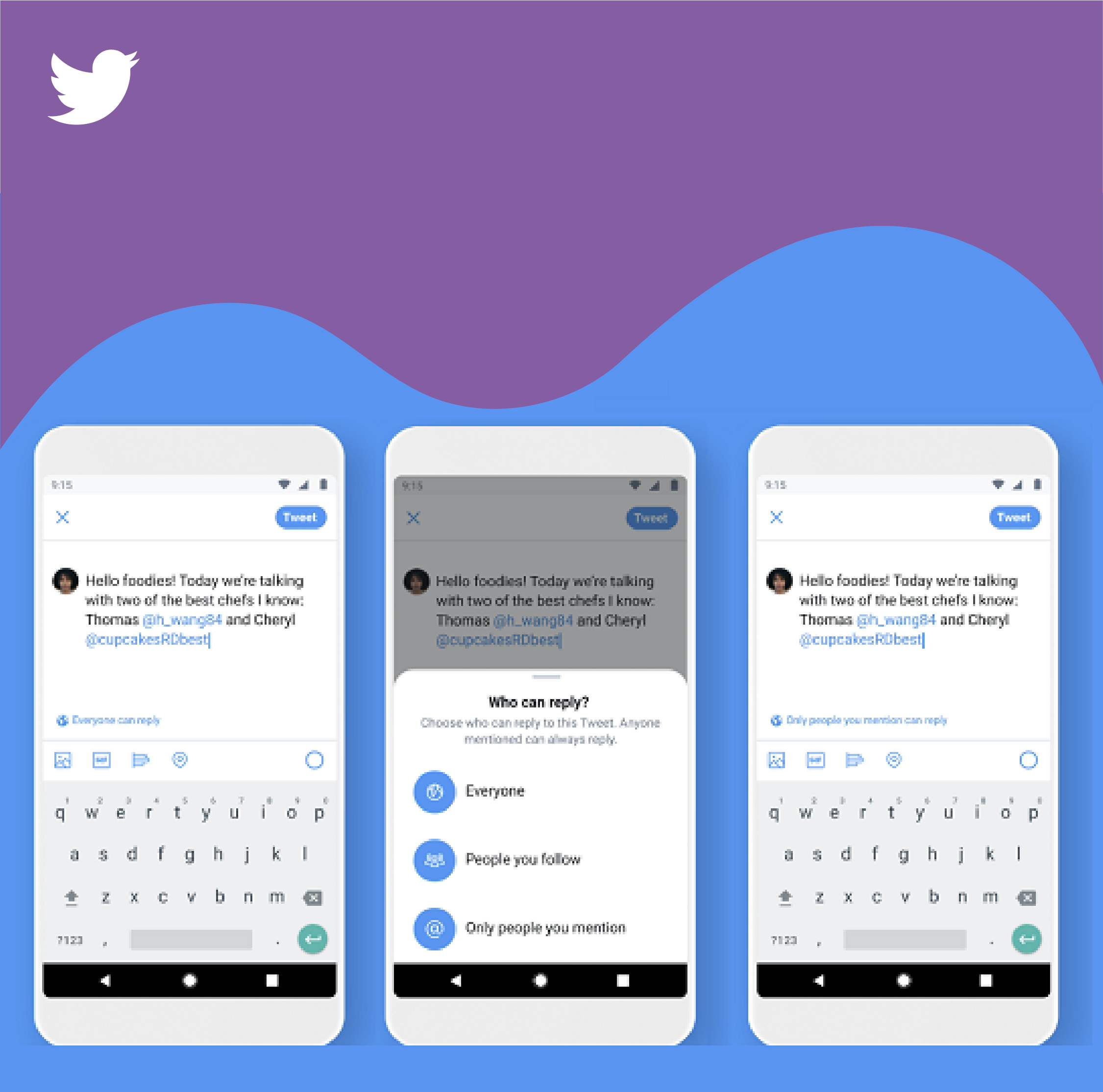 Have you ever found yourself getting unsolicited replies to your tweets? We don't have that many followers either, but apparently it is a real problem.
In order to foster more meaningful engagement and keep potentially harmful or just plain trolling away, Twitter is testing new conversation settings that will allow a limited number of users (for now) to select who can reply to their tweets. Here are some of the settings you will soon be able to choose:
Everyone: the current default setting
Only people you follow
Only people you mention
This seems like a great measure to keep conversation civil. We hope it is rolled out sooner than later!
Communicate safely here.