Twitter reduces daily follow limit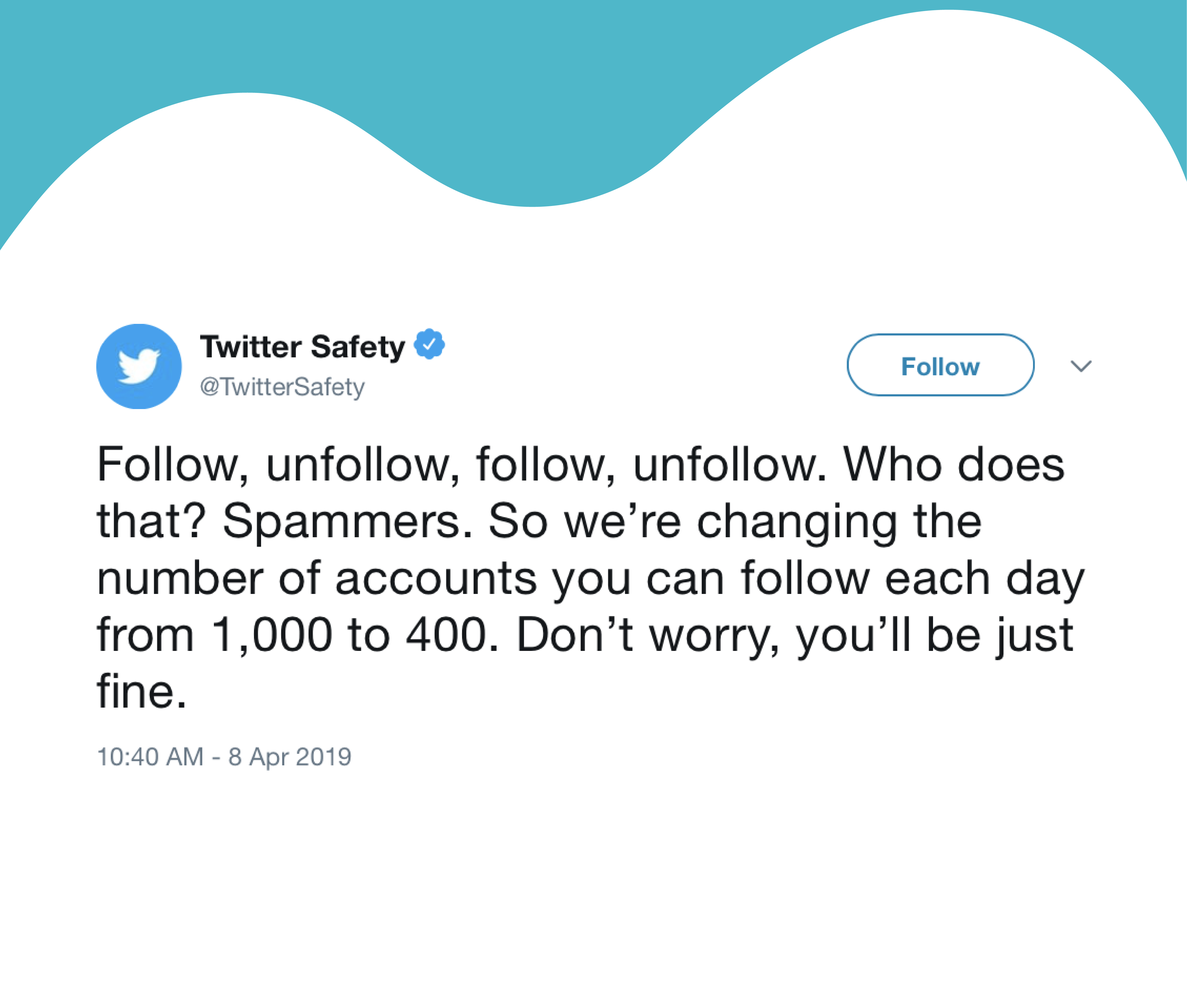 Unless you follow people on Twitter, then unfollow in hopes of increasing your follower count, this is not meant for you!
In an aim to rid the platform of misuse, Twitter is reducing the number of accounts users can follow per day from 1000 to 400.
While this is definitely going to be a thorn in spammers' sides, normal users won't feel a thing.
Read more here.