Twitter reveals 'Super Follower' only Spaces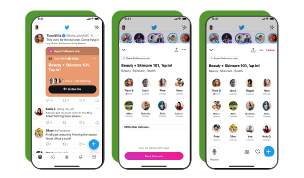 In this day and age, is there anything as valuable as a subscriber?
Twitter is rolling out a new subscriber-only feature to help creators grow their communities: 'Super Follows Spaces'. Moreover, Twitter continues to experiment with monetization features, giving top creators more reasons to keep a bigger focus on the app.
For now, the feature will be available to a specific group of creators in the U.S., on iOS devices, with no fixed release date yet.
Learn more here.