Voice Messaging live on Instagram DM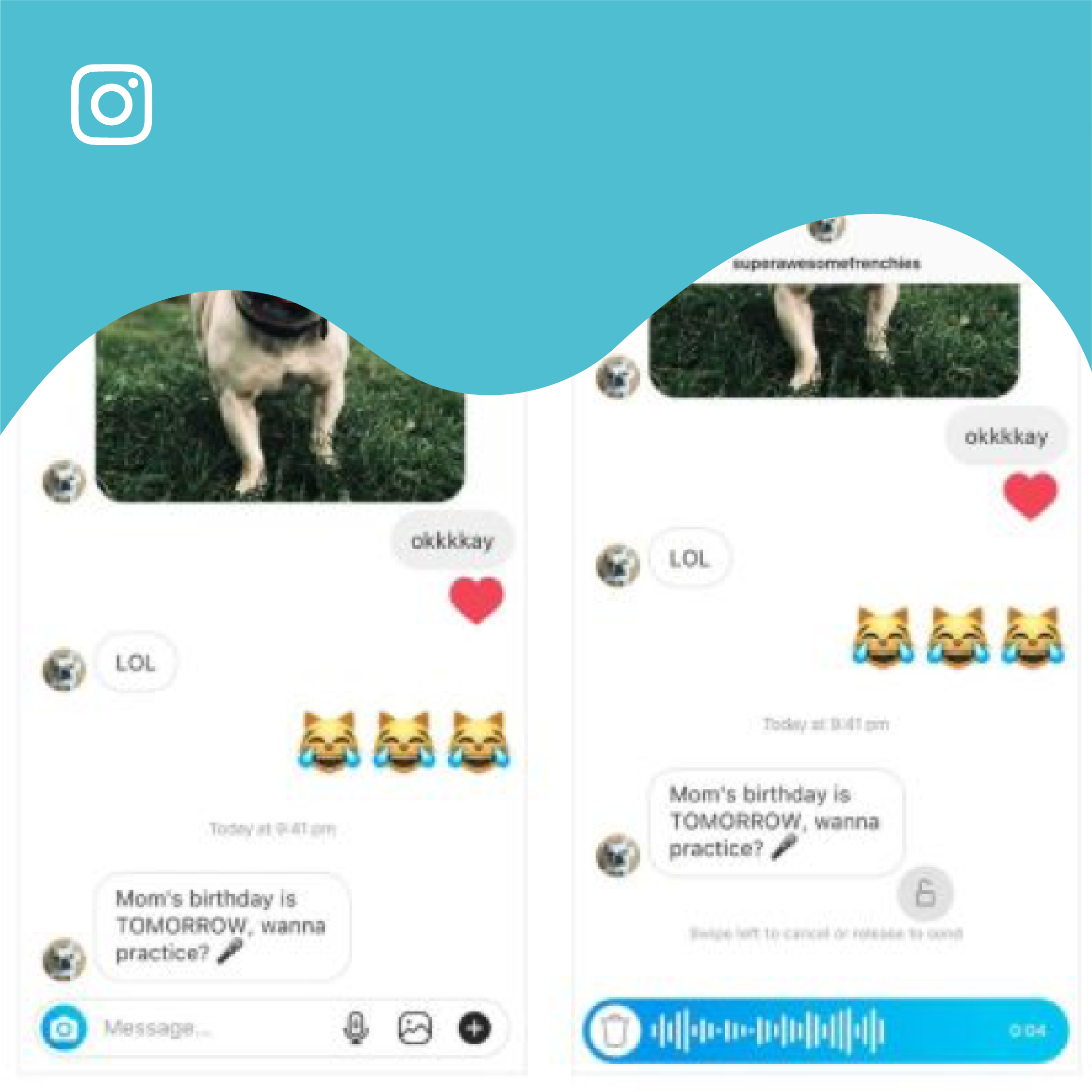 Instagram wants to widen its focus on image-based communication to cover verbal/text chatting as well. It has added a voice messaging feature to its Direct Messaging.
Just like WhatsApp, users need to press and hold the microphone button while speaking to record a message. Once they release their finger, the message will be sent to the recipient. Voice messages can be up to one minute in length.
It is interesting to see whether adding the audio messages feature will make DM compete against WhatsApp and Messenger in terms of usage.
Read more here.