WhatsApp expands business tools for cross-platform ads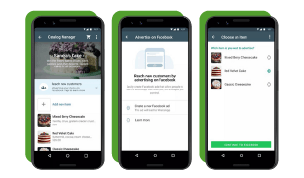 Facebook continues to roll out features that makes integration tighter between all its platforms – and this time the focus is on WhatsApp.
Announced as part of Facebook's Q1 2021 earnings call, the new feature will allow businesses to create and manage Facebook and Instagram "click to WhatsApp" ads directly from WhatsApp itself. Since Facebook is no longer planning on adding ads on WhatsApp (and we are thankful for that), this update is a good step forward in terms of integration and a huge benefit for businesses that run predominantly on the popular messaging app.
If your business' main communication channel is WhatsApp, then this means you only need to choose an item from your WhatsApp Business catalogue and follow simple steps to run a "click to WhatsApp" ad. According to Zuckerberg himself, those ads are being used by around 1 million businesses.
A good move, especially for small businesses!
Learn more here