WhatsApp Share icon takes Twitter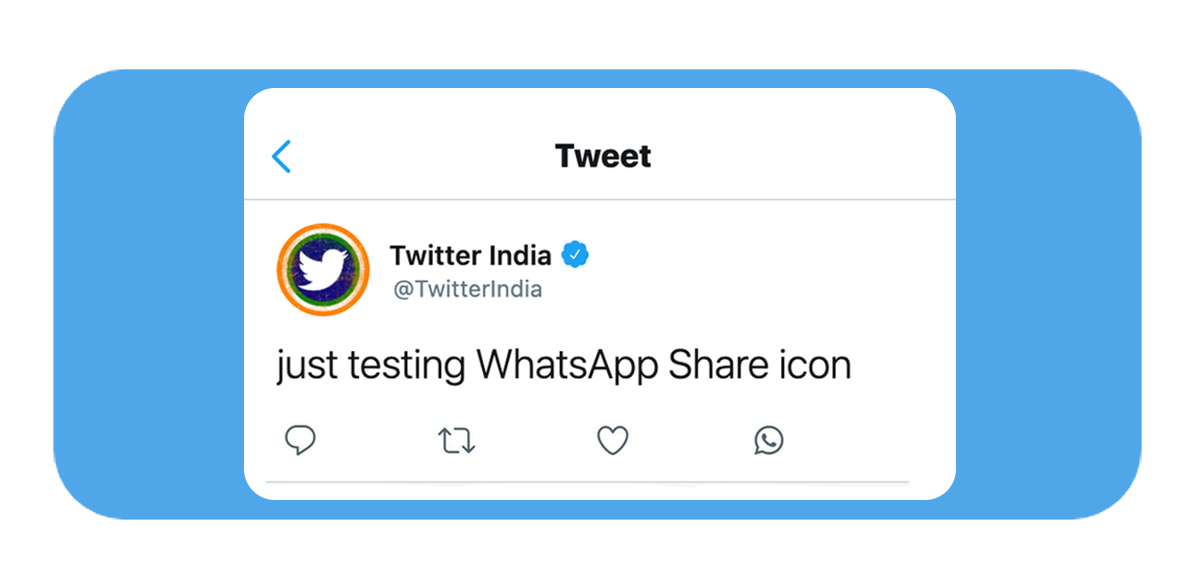 Twitter periodically implements changes to its user interface like other contenders in the industry. Just last week in India, the infamous arrow-shaped share icon got replaced for many Android users with the WhatsApp logo.
The company Tweeted the update announcement through its handle for India:
'some of you might see a WhatsApp Share icon and if you do, let us know what you think.'
In her official statement to TechCrunch, director and product head at Twitter India Shirish Andhare further clarified the icon replacement:
'Starting today, we are rolling out a new experiment exclusively in India – an important market for us. We are replacing the share icon on Tweets with the WhatsApp icon for the majority of people who use Twitter on Android in the country, so sharing their favorite or noteworthy Tweets is easy even beyond Twitter, making the experience more open, accessible, and holistic for them.'
What's next, Twitter?
Learn more here.