YouTube tests a new button for 'Shorts'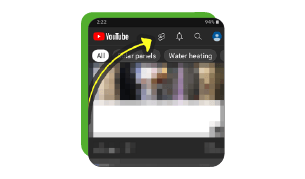 TikTok is banned in India, so YouTube wants to fill the gap and own that market share!
This is why the video platform is currently testing a new shortcut button for its TikTok-like 'Shorts' feature to be placed at the top bar of the home screen giving it a more prominent position.
YouTube explains the new 'Shorts' shortcut as follows:
"We'll be adding a Shorts icon to the top or bottom row of the mobile app that makes it easier for you to tap and watch Shorts on YouTube. Those who are in the experiment will either see a Shorts icon in place of the Explore tab (with the Explore icon moved to the top row) or will see a Shorts icon in place of the Cast icon in the top row (casting can still be done in the player while watching a video)."
As mentioned previously, the new shortcut button is currently being tested solely in India.
Learn more here.