Meta fine-tunes its monetization programs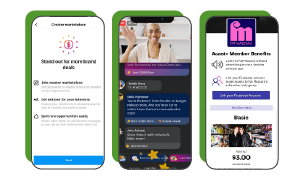 Meta is looking for ways to lock creators into its platforms with new monetization options.
First off, the brand is testing a new 'Creator Marketplace' for Instagram creators. This feature will allow them to highlight their interests and types of content they want to create to stand out and to get discovered by brands for potential partnership opportunities.
Moving to Facebook, it is expanding its 'Reels Play Bonus' program where it will allow more creators to share their Instagram Reels on Facebook directly in one go. Additionally, the brand is also expanding 'Facebook Stars' so that eligible creators can start earning virtual money from their Reels, live, or VOD videos.
Finally, Meta is rolling out 'Interoperable Subscriptions' which will enable creators to give their subscribers on other platforms access to subscriber-only Facebook Groups.
All these additions prove Meta's persistence in keeping its creators across its borders by giving them more ways to make money out of their platform presence and contribution.
Learn more here.