Meta's new marketing insight tool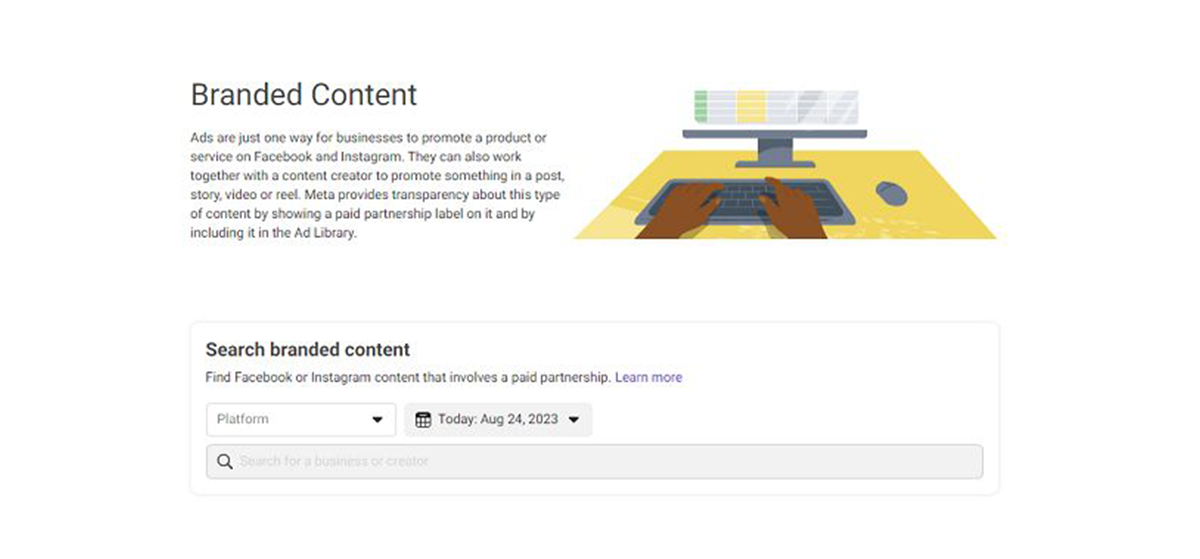 Introducing Meta's brand-new Branded Content campaigns tool for Ads Library, a marketers' one-stop for uncovering competitors' every move on Facebook and Instagram.
With this new tool, users can filter the database by platform, date range and username to gain insights into competitor strategies and influencer partnerships.
Additionally, marketers can search by brand to see all influencer campaigns being run by each business, gaining perspective on partnership approaches and campaign frequency.
It's important to note that not all campaigns are displayed in this feature, especially the more recent ones.
Evidently, this tool is likely part of Meta's compliance with the EU DSA, aimed at increasing transparency in paid promotions.
The best part? This tool is available for everyone. Just fire up that browser and you'll be transported into a world of content.
Want to unlock more marketing secrets? Click here.