Snapchat adds new Snap Map safety feature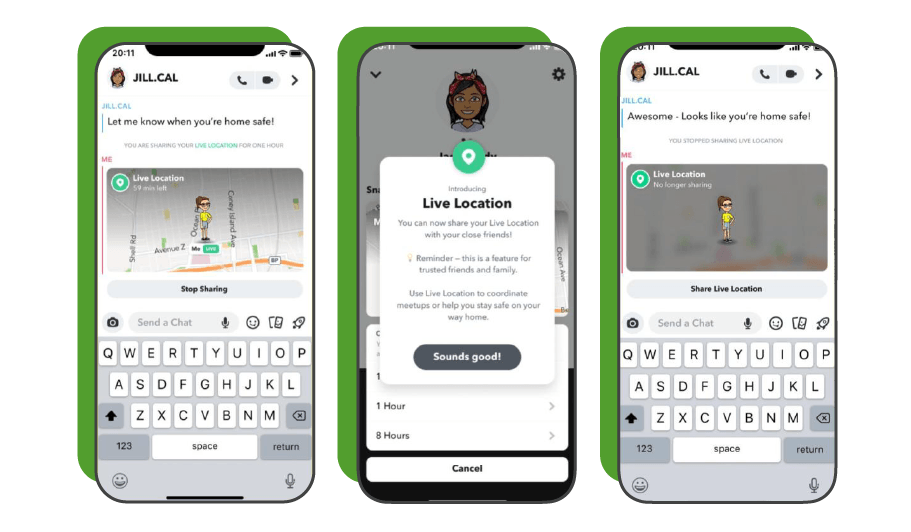 Snapchat is partnering with "It's On Us", a non-profit organization dedicated to combatting campus sexual assault, to add a real-time location sharing feature that is designed to increase users' real-life safety.
Live Location can only be shared with users' close friends once at a time, and not to all their Snapchat friends in one go. This way Snapchat's users will be able to stay safe by keeping their family updated on their location.
This is very similar to WhatsApp's live location feature.
Learn more here.