TikTok introduces live-stream intros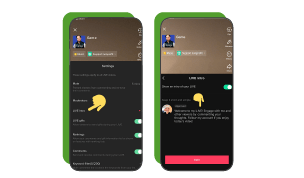 Ever tuned in to the middle of a TikTok live-stream and was unsure what's going on and what they're talking about? TikTok just solved this problem!
TikTok has recently added 'LIVE intros' where broadcasters can add a short description of the subject of their stream, how to participate, or even just a greeting to their viewers. This feature comes within broader efforts by TikTok to move the platform beyond short-form videos. Although they're popular, they are difficult to monetize.
Due to the nature of live streams, it is sometimes hard for users to understand the purpose/topic of discussion in a certain live stream, especially if they join mid-way and/or don't regularly keep up with the broadcaster's news. This update offers a good solution whereby users who join TikTok live-streams mid-way can simply read the intro to understand what's going on instead of leaving out of confusion.
This feature also has the potential to transform TikTok live-streams into audio rooms similar to those on Facebook and Twitter Spaces. While the nature of participation is obviously different, giving live-streams a 'formal' introduction or topic might prompt broadcasters to focus on discussing a certain issue or theme, capturing viewers' interests and potentially increasing engagement.
Learn more here