Twitter rolls out 'Campaign Planner'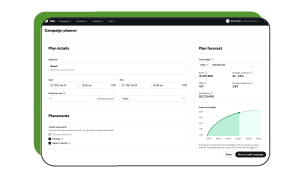 After six months of testing, Twitter is launching its new 'Campaign Planner', a tool that forecasts campaign results to help advertisers.
The planner will give advertisers an estimation of their campaign's performance based on a set of parameters of their choice. It can predict reach, impressions, average frequency, CPM, and can provide a budget suggestion to achieve the needed results.
It is worth mentioning that the insights are not 100% accurate and are based on Twitter's database, however, they would still be helpful to assist advertisers while planning their ad campaigns.
Twitter comments on the new option as follows:
"Throughout the coming months, we will be expanding campaign planner to support more objectives and in more markets, and enable plan comparison to help evaluate the best campaign settings for your goals."
The tool is now only available for managed partners in specific markets but will include more in the future.
Learn more here.