An Innovative STEP Forward: #STEP2014
STEP Conference is an annual event that brings together individuals passionate about media, technology, and design. STEP provides a platform for the tech-savvy creative individuals to explore the future of innovation through discussions, debates, and interactive experiences.
The event was held in Alserkal Avenue and everything was perfectly set. All rooms were modern, fresh & comfortable.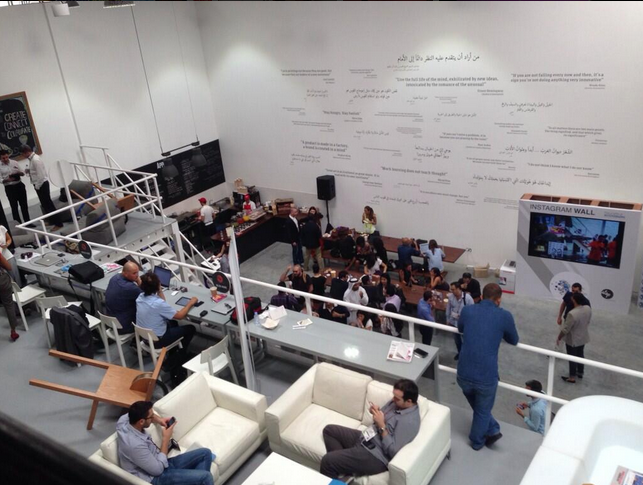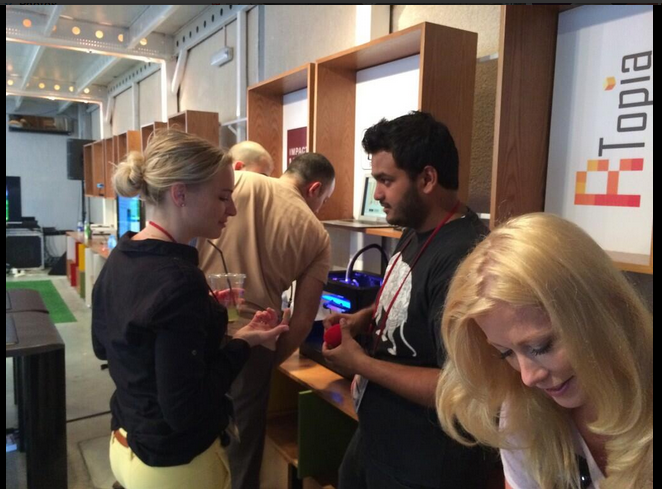 Following the delicious breakfast, the event kicked-off with Industry Disrupting Technologies with Mudassir Sheikha, Careem's Co-Founder. Sheikha explained their limousine service and the easy process of ordering a taxi through their mobile application.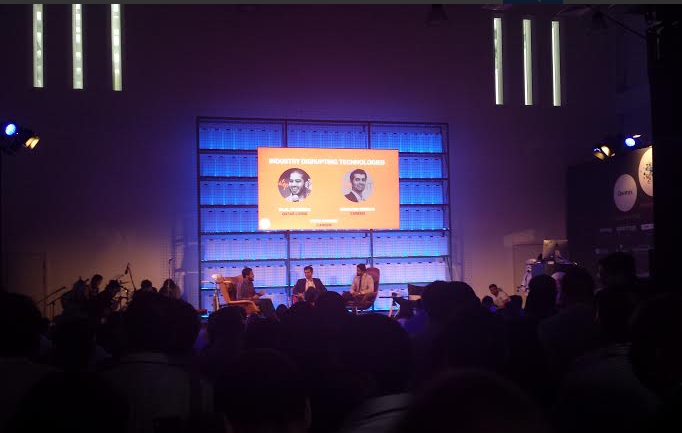 Anghami then introduced their service and application that mainly allows users to "rent" the music they want instead of owning it, as stated by Eddy Maroun, Anghami's Co-Founder. Many other panels and constructive discussions followed:
 Wearable Technologies Demo – Soulaiman Itani; Founder & CEO of Atheer Labs, Hind Hobeika; Founder of Instabeat, Melvin Matthew; President/Co-Founder of Tupelo, & Jose Berengues; Founder of Vibrasol
The Symbiotic World of Sharing Economies – Ramy Assaf; Founder of Frienshippr, Ali Halabi; Founder of Volt, Greta Seeger; & Co-Founder of Startup Weekend Berlin 
Dumb Intelligence: The Future With an Internet of Things – Neil York Smith; Computer Scientist at AUB
Short Stand Up Gig with Bilal Randeree
The Role of Innovation in Marketing – Scott Feasey; CEO of Iris Middle East
Agencies Beyond Digital – Phil Adrien; Digital Director at Drive Dentsu, Gavin Payne; Regional Head of Technology of JWT MENA, Jad Hindy; CEO of Netizency, moderated by Vanessa Khalil; Editor at Communicate
Building a Global Startup in a Sharing Economy – Federico Folcia; Co-Founder & CEO of Roomorama
Brand Engagement & Retail Technologies – James Piecowye; Chief Conversationalist on Nightline of Dubai Eye Radio, Ashish Banerjee; Vice President, Brand Development at du, Hermann Behrens; CEO of Brand Union Middle East, William Coombee; Senior Director of Spiderfrogs, & Olga Kudryashova; Strategic Planning Director of Cheil MENA
MENA Startup Scene – David Muni Nabti; Chief Entrepreneur & Organizer of AltCity, Sameer Sortur; Managing Director of i360 Accelerator, Burak Buyukdemir, Founder of Etohum & Serene Shalan; Networks Manager of Oasis 500
Computing now and In the Future – Soulaiman Itani; Founder & CEO of Atheer Labs
In parallel, a series of interactive workshops were held:
10-Obvious and not so-Obvious Obstacles to Creativity
Turning Startups into Brands
Presentology – Life after death –by-PowerPoint
Design Thinking
 Every panel was put to an end by Tim Hassall's great music that was rocking Alserkal Avenue between every panel and seminar.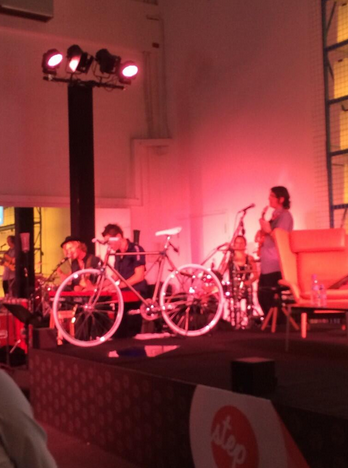 And to communicate and interact with everyone, we provided STEP with a Twitter Wall that displayed all generated ideas and thoughts under the hashtag #STEP2014.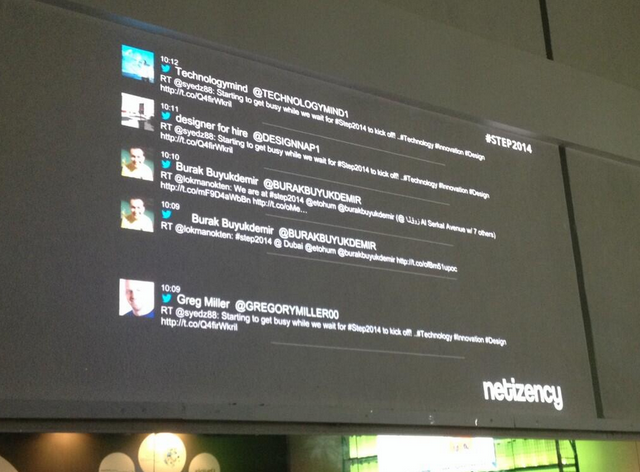 We can only say that we enjoyed every moment of the event; we loved the atmosphere, the interesting news that was shared, and the innovative ideas we observed. Thumbs up #STEP2014! Looking forward to partnering with you again in 2015!