"Do not disturb" on Instagram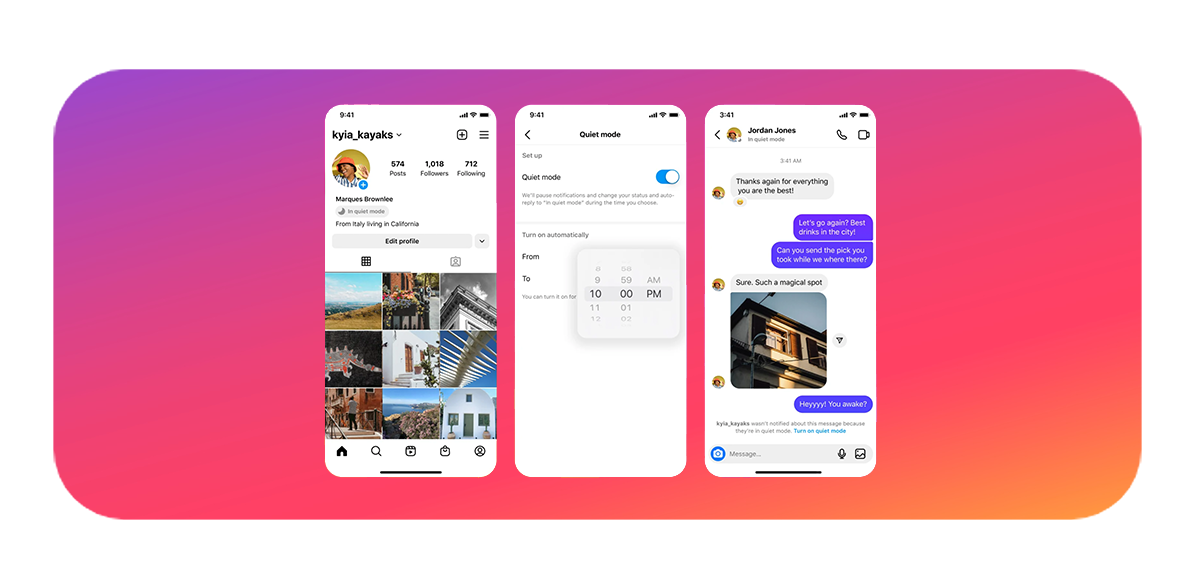 Instagram will be helping you with the New Year social media diet resolutions, thanks to its soon-arriving 'Quiet Mode'.
Once activated, the new feature will stop the inflow of IG notifications into your phone screens for a customizable set of hours, displaying a 'Quiet Mode' away message to your followers. Anyone sliding into your DMs will be met with an auto-reply. And the app will even send you a summary of what you missed during your downtime when you come back from the buzz break.
Why the sudden feature roll-out? Instagram is throwing all attempts at thwarting regulators' fury by trying to make the app more teenage user-friendly. Hence, Instagram will be annoying teens into reducing their screen time if they're caught idling away too many late-night hours.
The official blog post announcement from Instagram (ironically) reads, "Teens have told us that they sometimes want to take time for themselves and might be looking for more ways to focus at night, while studying and during school."