Facebook overhauls video ads targeting, brings ads to Reels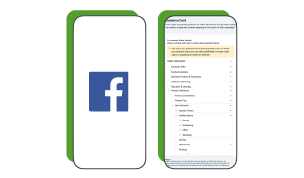 Last week, we discussed Facebook's prowess in data science and machine learning to be at the forefront of digital advertising. This week, Facebook is once again flexing its ad capabilities by announcing several improvements to video ads.
The first one is a revamp of the 'Video Topics' system of topic targeting. The new targeting options will be even more specific than before, now including not only 200 general topics, like "Sports", but also adding over 700 hundred sub-topics, such as "Football". So if you are planning on advertising for the audience of the upcoming FIFA Arab Cup 2021, for example, you will have more options on where to place your ads.
In addition, and in a move that surprises no one, Facebook is bringing ads to Instagram Reels. If you are a Reels fan, cherish its last moments without ads. But if you are a Reels advertiser, savour the inevitable. For now, though, IG will be testing Reels ads in India, Brazil, Germany and Australia only.
Learn more here