Facebook rolls out an Ad Library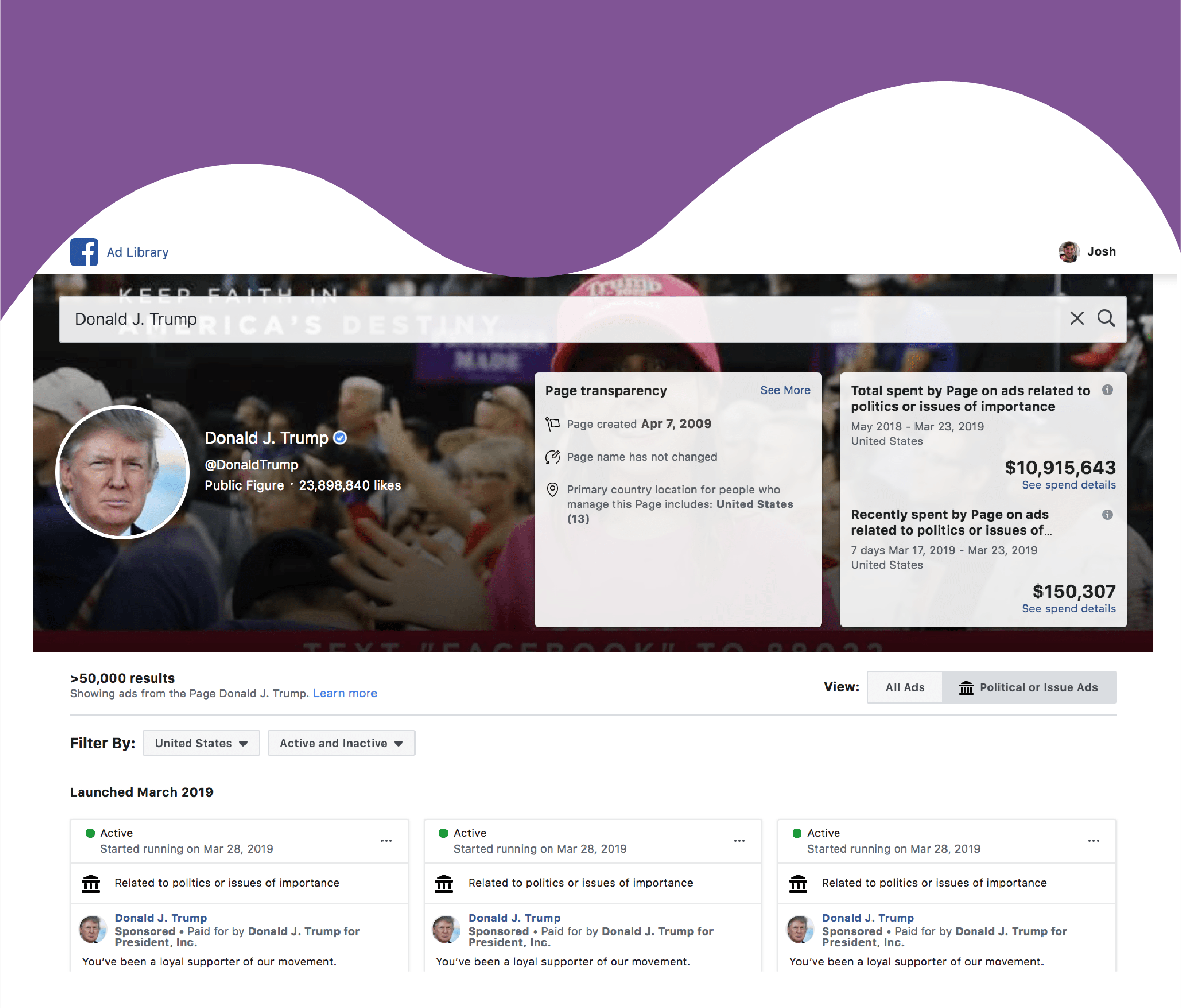 Facebook is taking stalking to the next level!
As part of the platform's measures to enhance transparency, Facebook is launching an Ad Library that includes a searchable collection of all ads currently running across its products.
This option is an evolution of Facebook's Ads Archive that launched last May. Originally, it was exclusive to political ads; however, the new library provides information about any & every running ad on the platform and its products.
Facebook explains the new library as follows:
"The Ad Library provides advertising transparency by offering a comprehensive, searchable collection of all ads currently running from across Facebook Products. Anyone can explore the Library, with or without a Facebook account. You can access all active ads, even ones that may not have been shown to you because you weren't part of an advertiser's intended audience."
Read more here.