Facebook tests a new video format, named 'Premieres'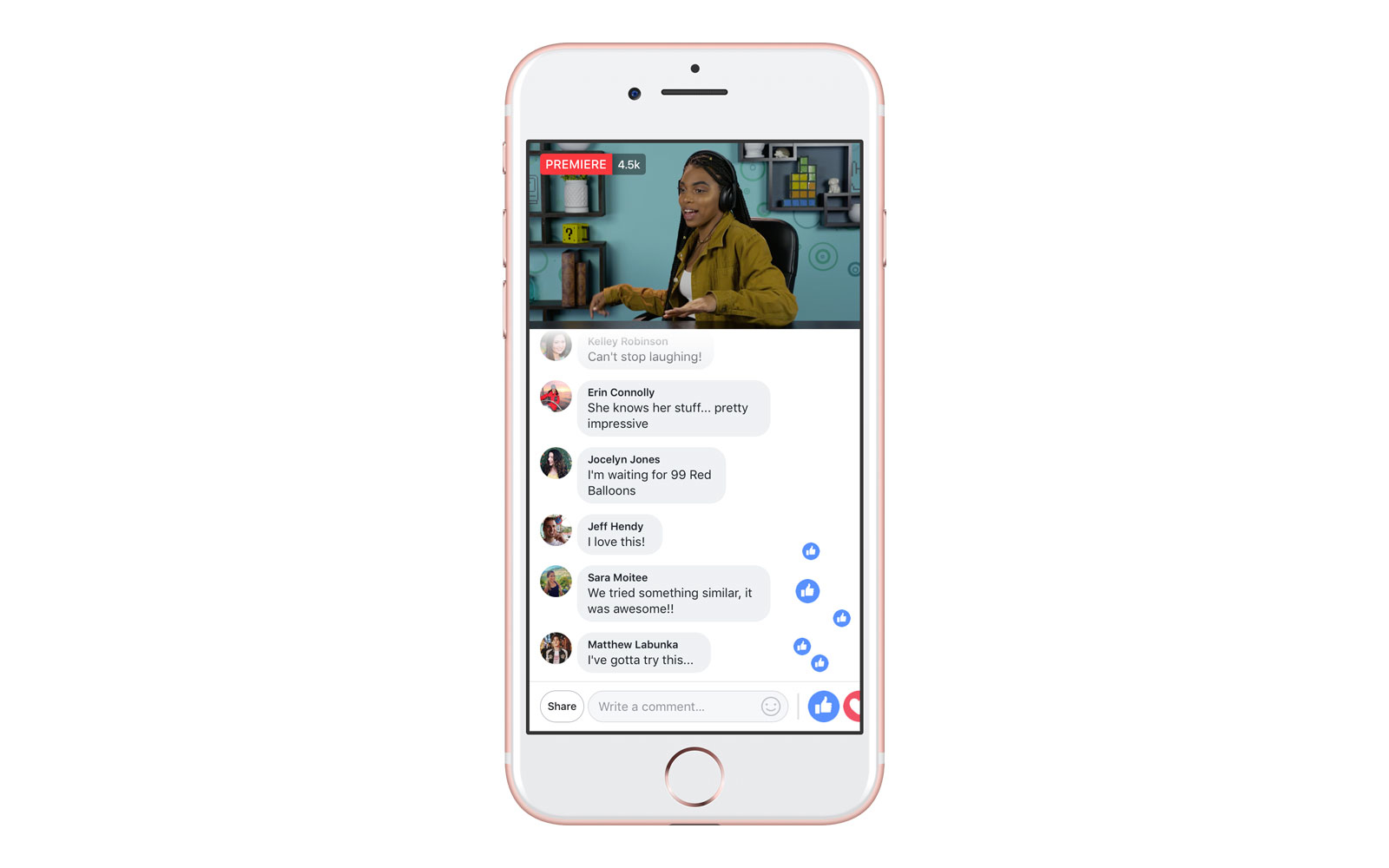 Knowing that Live videos generate 6x more interactions than regular videos, the social media giant is looking for ways to expand the Live video viewing experience to more formats in an effort to generate further engagement opportunities.
As such, Facebook is currently testing a new video format that will allow creators and publishers to post pre-recorded videos as live footage, allowing people to interact and experience it together.
Called 'Premieres', the new video format will give users the option to interact with the pre-recorded video in real time. However, the video will be tagged as 'Premieres' not 'Live' obviously.
Fidji Simo, Facebook's VP of product, explains the new feature as follows:
"People will be able to experience Premieres of videos like movie trailers, new episodes of Facebook Watch shows, or new content from their favorite creators, alongside other fans together in real time – just like watching a Facebook Live video."
The new feature is currently only being tested on a small group of publishers, creators, and shows. It will roll out for everyone soon.
Source: Marketing Land