Google flags YouTube Shorts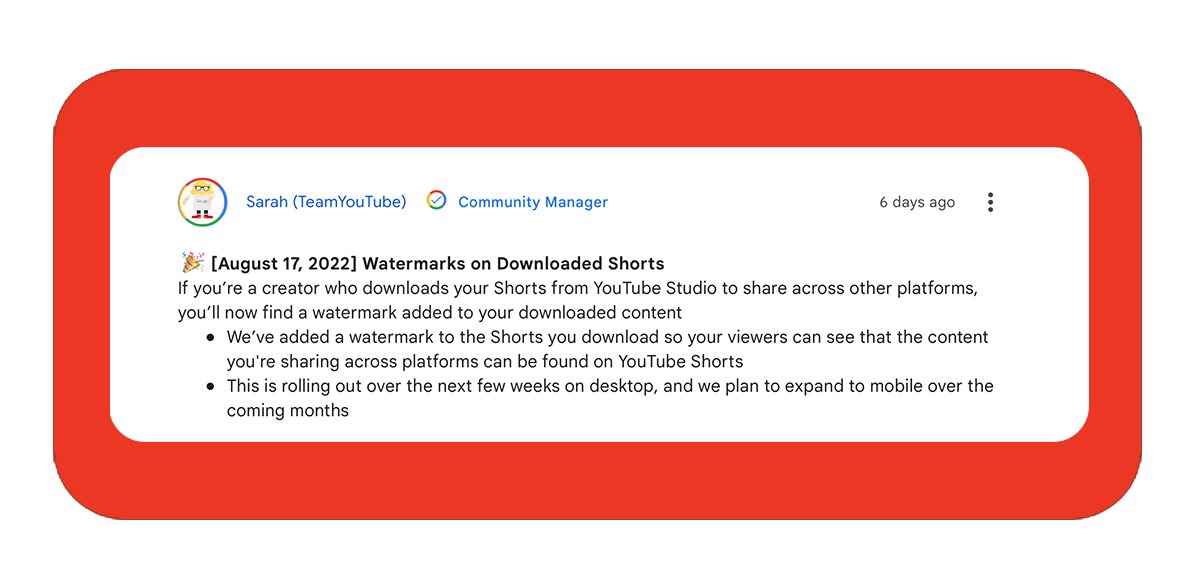 With short-form content taking more real estate on YouTube and creators wanting to double up their reach and maximize engagement, the app is now fighting for the credit it deserves. However, this will make it harder for watermarked Shorts to monetize on other platforms.
Just like the watermark icons on downloaded TikTok videos and Instagram Reels, YouTube will be rolling out in the next few weeks its own identifier for desktop users. Mobile users will come across this change in the few months to come. This way, if a YouTube Short gets downloaded and used on other platforms, users will have a clear visual indicator of its source.
In its update, the video giant announced:
'If you're a creator who downloads your Shorts from YouTube Studio to share across other platforms, you'll now find a watermark added to your downloaded content. We've added a watermark to the Shorts you download so your viewers can see that the content you're sharing across platforms can be found on YouTube Shorts.'
In terms of aesthetics, we still don't have many details around how YouTube's watermark system will look like. Will its logo bounce around to the dissatisfaction of cropping cursors? What details will be on display besides the creator's channel handle? Let's wait and see!
Learn more here.