Google releases new predictive Analytics metrics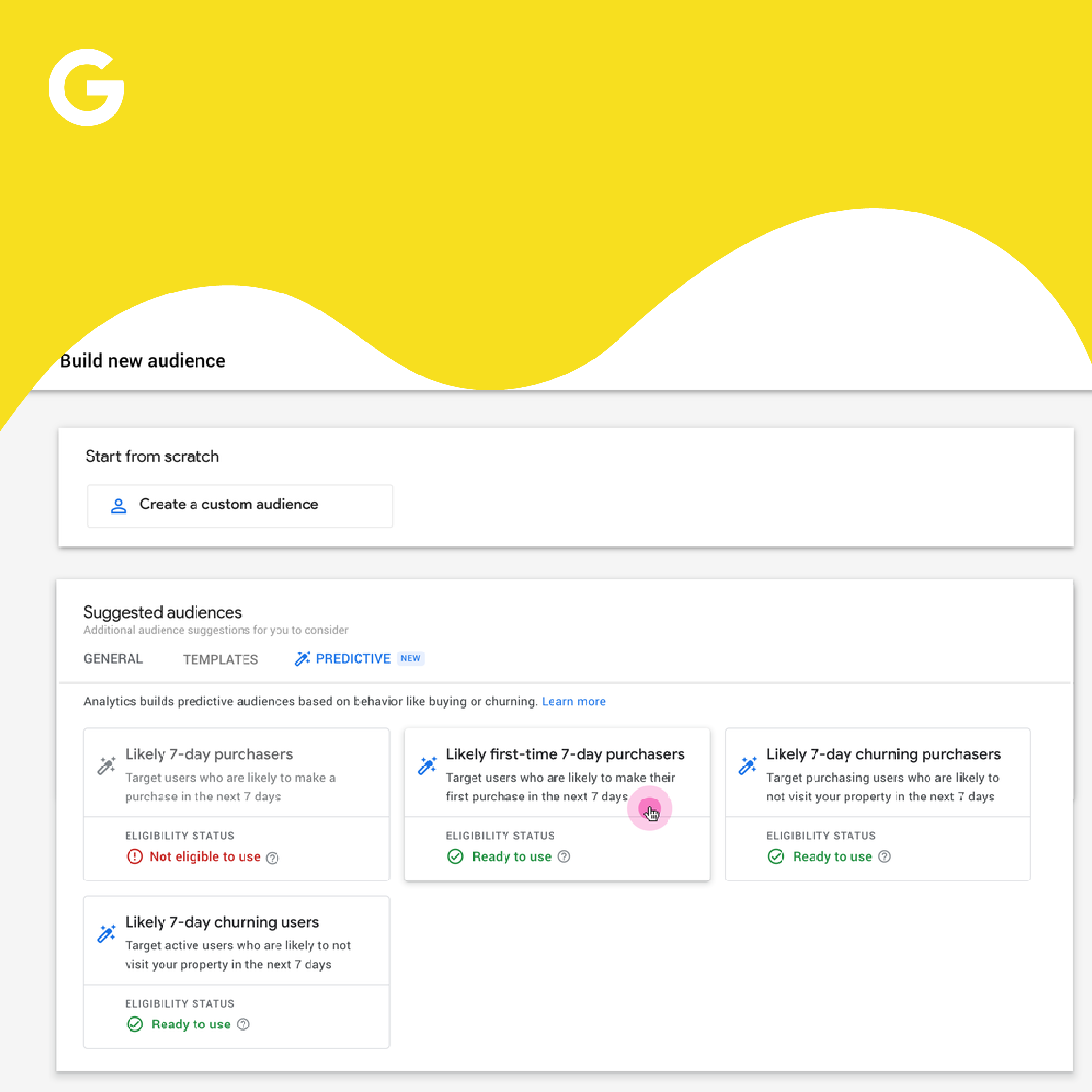 Yes, Google is back again with even more updates to their ad tools, although this week it's the turn of Google Analytics.
If your business website is currently a Google Analytics App + Web property, you are in luck, because Google is releasing new predictive analytics tools to fine-tune the targeting of your ad campaigns.
The first one is called 'Purchase Probability', which "predicts the likelihood that users who have visited your app or site will purchase in the next seven days". The second one is 'Churn Probability", which "predicts how likely it is that recently active users will not visit your app or site in the next seven days".
The real magic, though, comes when the tools are used to build what Google calls 'Predictive Audiences'. Using both purchase and churn predictive tools:
"[P]redictive audiences automatically determine which customer actions on your app or site might lead to a purchase—helping you find more people who are likely to convert at scale."
Great news for all Analytics power users out there!
Learn more here.