Instagram previews IGTV videos in the feed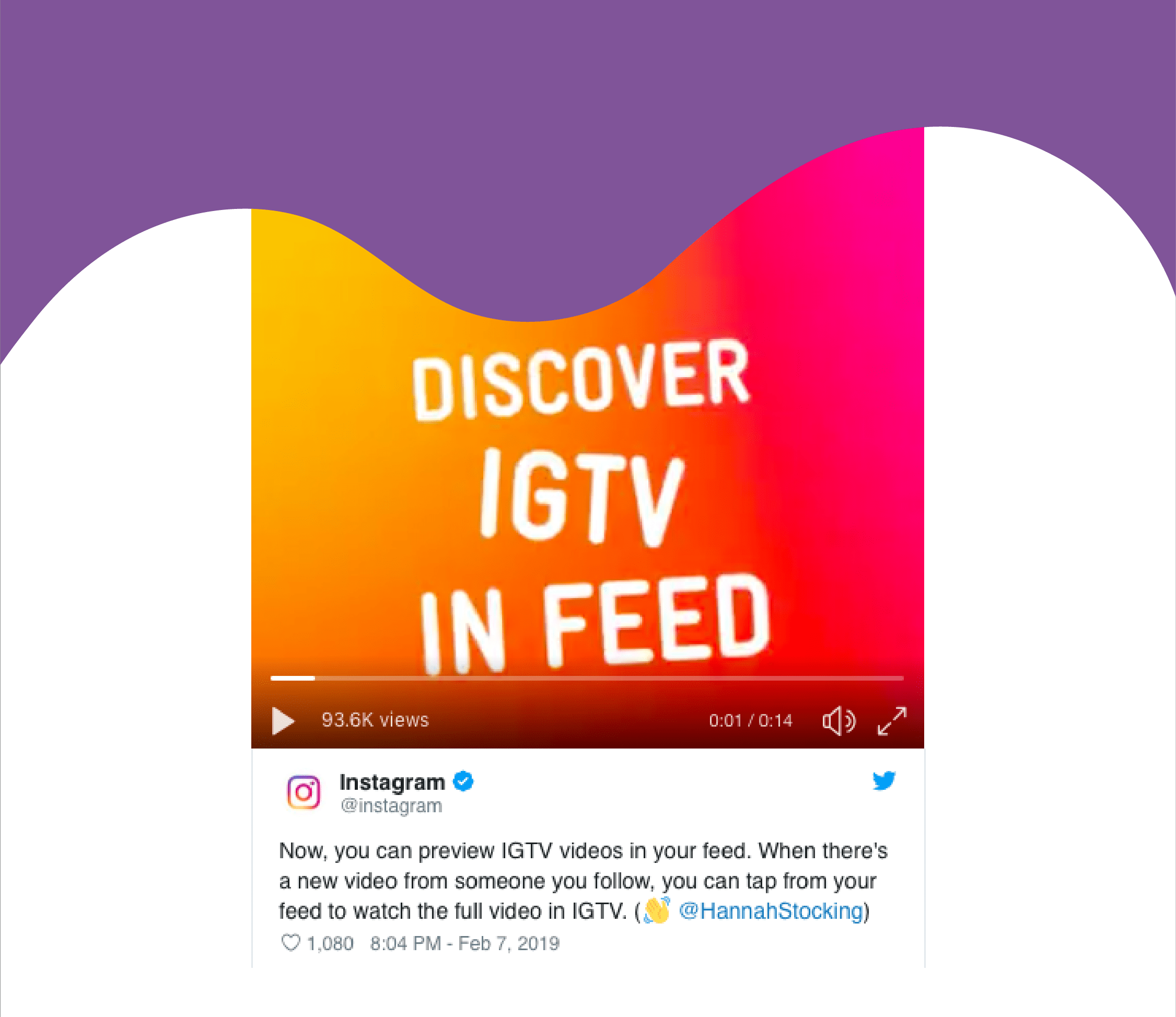 Never actually clicked on the IGTV icon to check recent uploads? Well, that makes the two of us!
Facebook wants to enhance the current IGTV usage stats as it didn't pick up momentum just yet.
As such, it is currently launching a new form of IGTV video previews of recent uploads within the Instagram feed; in an aim to encourage exposure potential. The video preview will include CTA for users to watch the full video.
It is a smart way for Instagram to push IGTV to users and might actually have a reaping benefit.
Read more here.