Instagram tests AR 'Try On' ads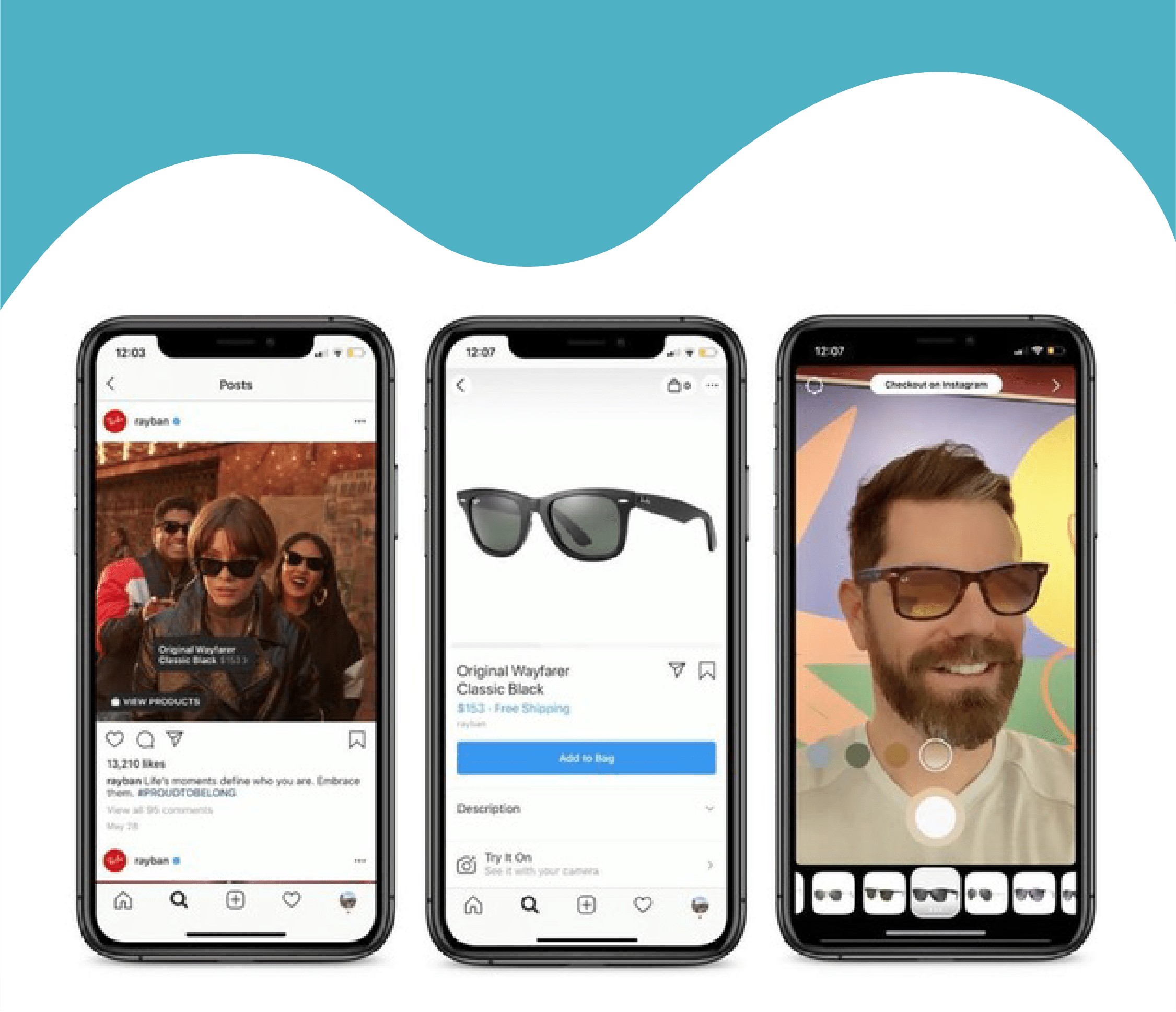 eCommerce and augmented reality are major buzzwords at the moment, and Instagram wants the best of both worlds!
The platform is currently working on new ads that will allow users to virtually 'Try On' advertised products through an AR lens.
The option is currently in test with selected advertisers as explained by Mashable:
"Beginning today, a handful of brands that sell their products directly on Instagram will be able to add a new augmented reality try-on feature to product pages. Initially, the new AR feature will be limited to cosmetics (Mac and Nars are early partners) and eyewear brands (Warby Parker and Ray-Ban), but Instagram plans to make it available for more products over time."
The interesting part is that users will be able to share their virtual try on experience on Instagram Stories, which will help spread awareness about the new feature.
Read more here.