Meta improves Instagram and Facebook ad targeting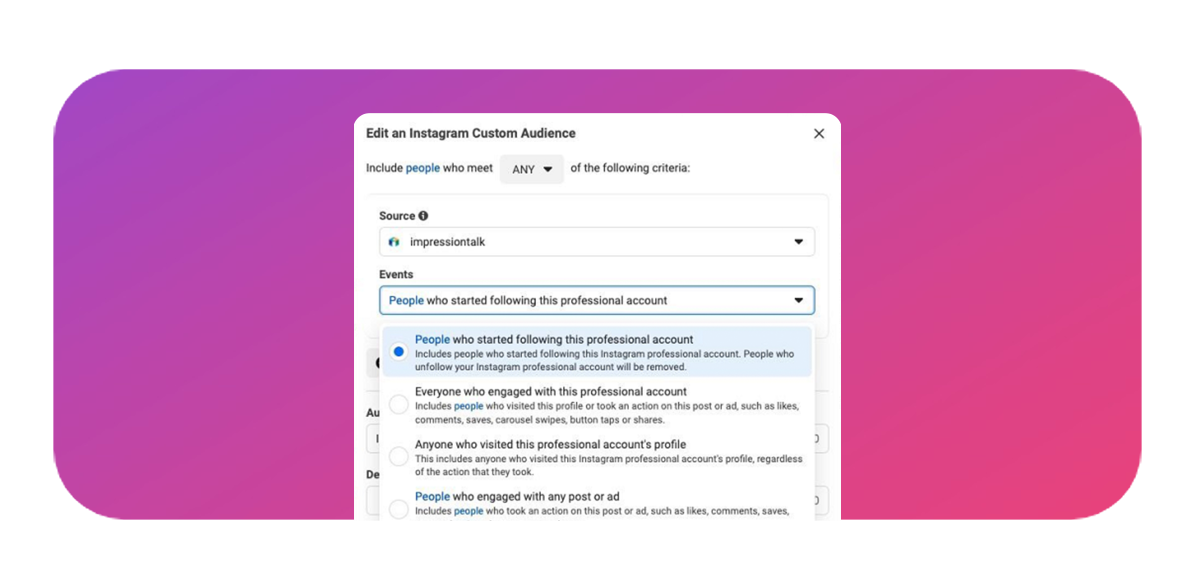 Facebook and Instagram now allow you to target you Instagram followers inside your ad settings.
Content creators can now rejoice as they can immediately target their followers via the new drop down dedicated for your Instagram fanbase, 'People who started following this professional account'. It's not bound to a specific number of days, so all followers will be considered regardless of when they started following the account.
Meta has to tread lightly as EU privacy regulators are currently cooking-up a decision that can spell the end of the two daughter companies' ad targeting model altogether.
Learn more here.