New features on Facebook and Instagram Stories
Facebook is exploring ways to up its Stories game, seeing as it's lagging behind in terms of usage. The social media giant has cloned some Instagram Stories features, to implement on Facebook Stories.
It has added new sticker options that enable users to add weather and location to their Story as well as tag friends using the 'Name' sticker. It will soon activate Polls as well, which is one of Instagram Stories' extremely popular features.
The social platform has rolled updates on Instagram Stories too. It is now showing Instagram Stories mentions in the user notifications section as opposed to direct messages.
Additionally, Instagram introduced a new process whereby when a business uploads a new post, it will automatically display a preview in a full-screen format, to make it easier to post in Stories without having to redesign or reformat the post.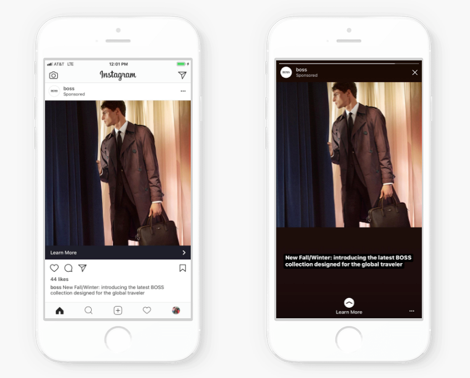 The new method will automatically select a background for the content, include the text in the caption below the post and add the destination link as a 'Swipe up' option as shown in the screenshot above.
Looking at all these updates, Facebook is clearly trying to divert some of Snapchat's traffic to its own Snap-clones platforms.
Read more here