Quick-boost tweets from the comfort of your feed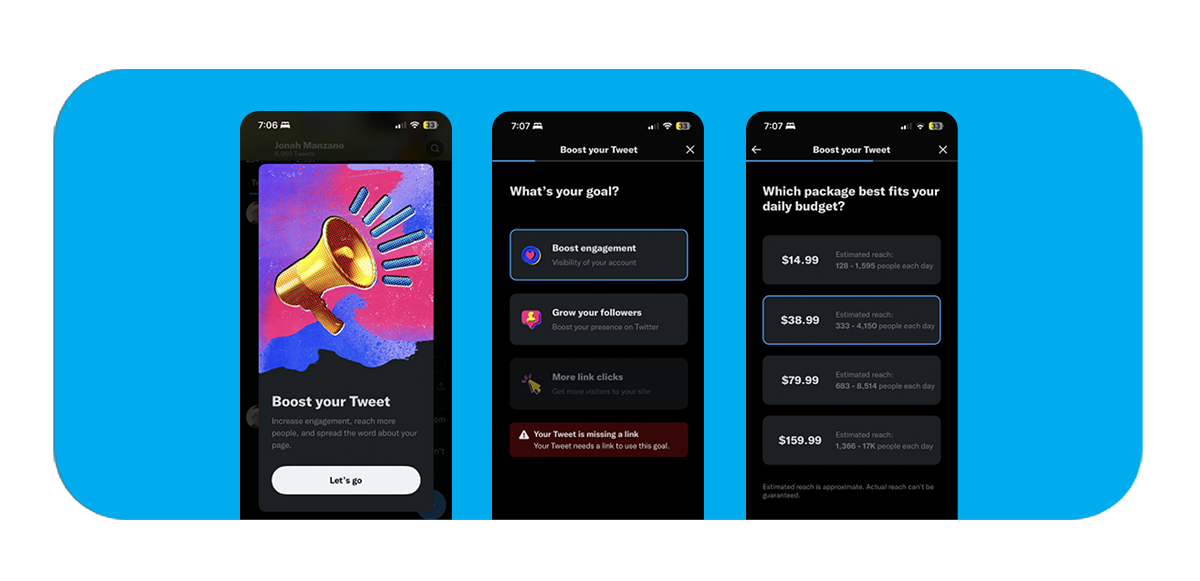 Not sure how it differs from 'Quick Promote' – we're guessing it's just some design tweaks, but Twitter's latest streamlined 'Promote' button is now a thing.
Here's the punch: No need for launching full-fledged ad campaigns anymore. Accessing this feature in your feed will land you on an in-app page where you can set the budget and some basic targeting parameters.
Et voila, tweet boosted with the press of a button!
Until official word is tweeted out, you can read more here.