Start afresh with reloaded 'For You' TikTok feeds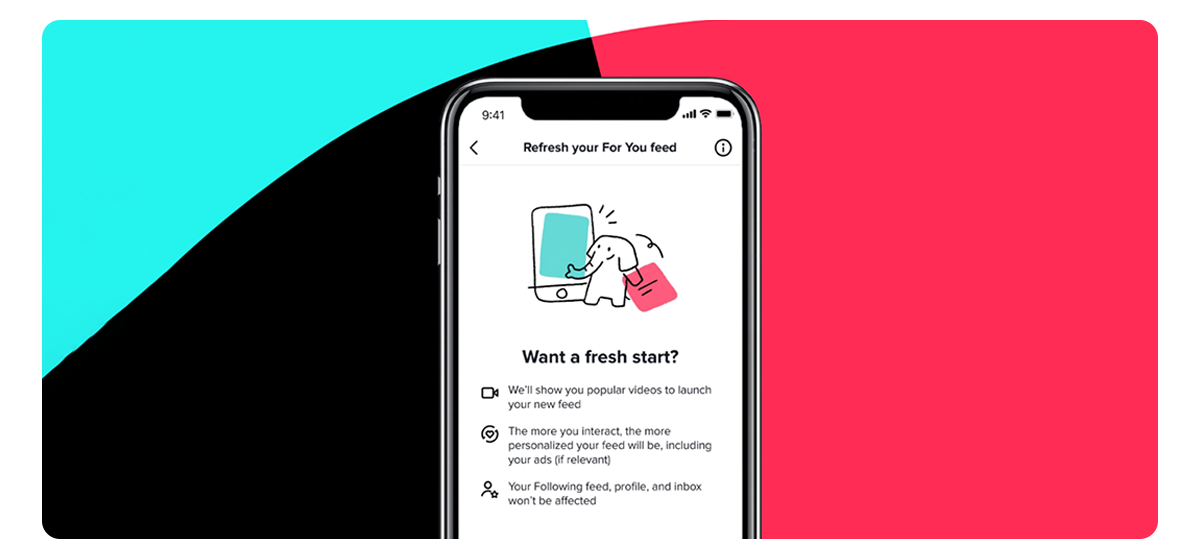 In case you've been feeling stuck lately in a repetitive rabbit hole sprouting redundant content on your screens, TikTok's brand-new feature comes as the perfect refresher.
The company is introducing its latest 'Refresh' option that lets you restart your FYP, as if you just signed up for TikTok. This will retrain your feed's algorithms according to your newly found interests, and offer you content recommendations that cater to current in-app activity.
'Refresh' can be accessed under the 'Content Preferences' section inside the 'Settings' tab. However, it is not to be confused with the swipe-down feature.
This comes on the heels of "'heating" tool allegations, a suggested manual push purportedly used by employees to handpick content and boost specific creators into stardom.
You can learn more here.