TikTok upgrading its 'Promote' advertising tool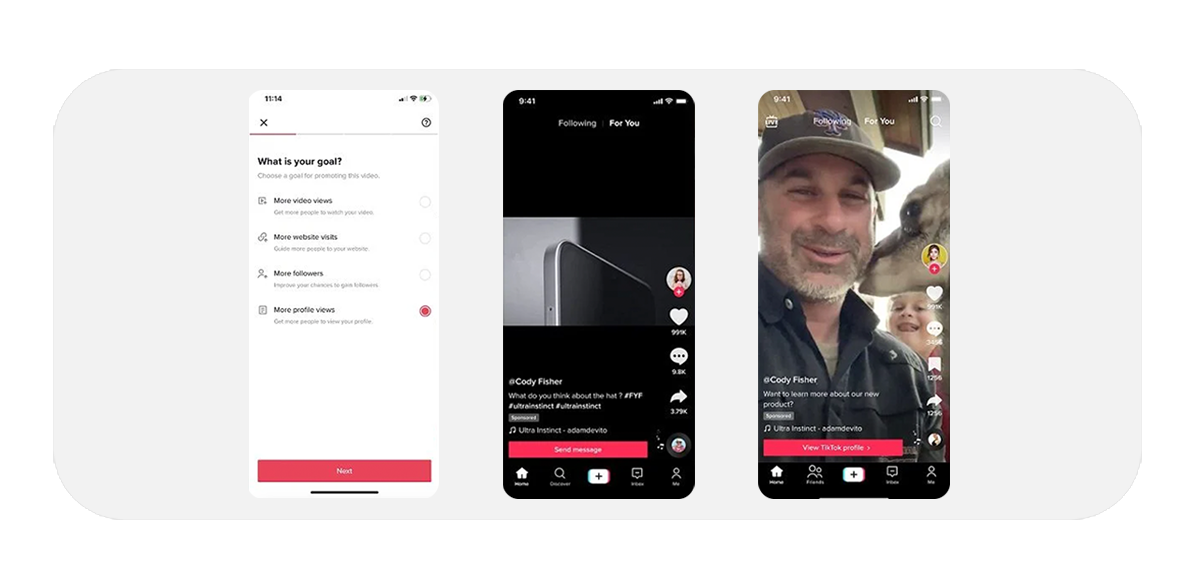 TikTok is introducing new features into its 'Promote' toolbox to help creators easily boost their ads and fine-tune their targeting parameters.
The platform will soon upgrade its list of CTAs with four more options, all of which will be incorporated into a simplified setup:
More Profile Views  – Aids creators in directing traffic back into their TikTok accounts, instead of guiding users towards their websites.
Promote For Others – Allows creators to boost content of their partners and other influencers by helping them increase views on videos/live videos.
Location Targeting – In addition to gender, age and user interests.
More Messages – Prompts more customer interaction and is particularly useful for businesses that take customized orders.
You can learn more here!