'Wanna talk about it' with Netflix and IG?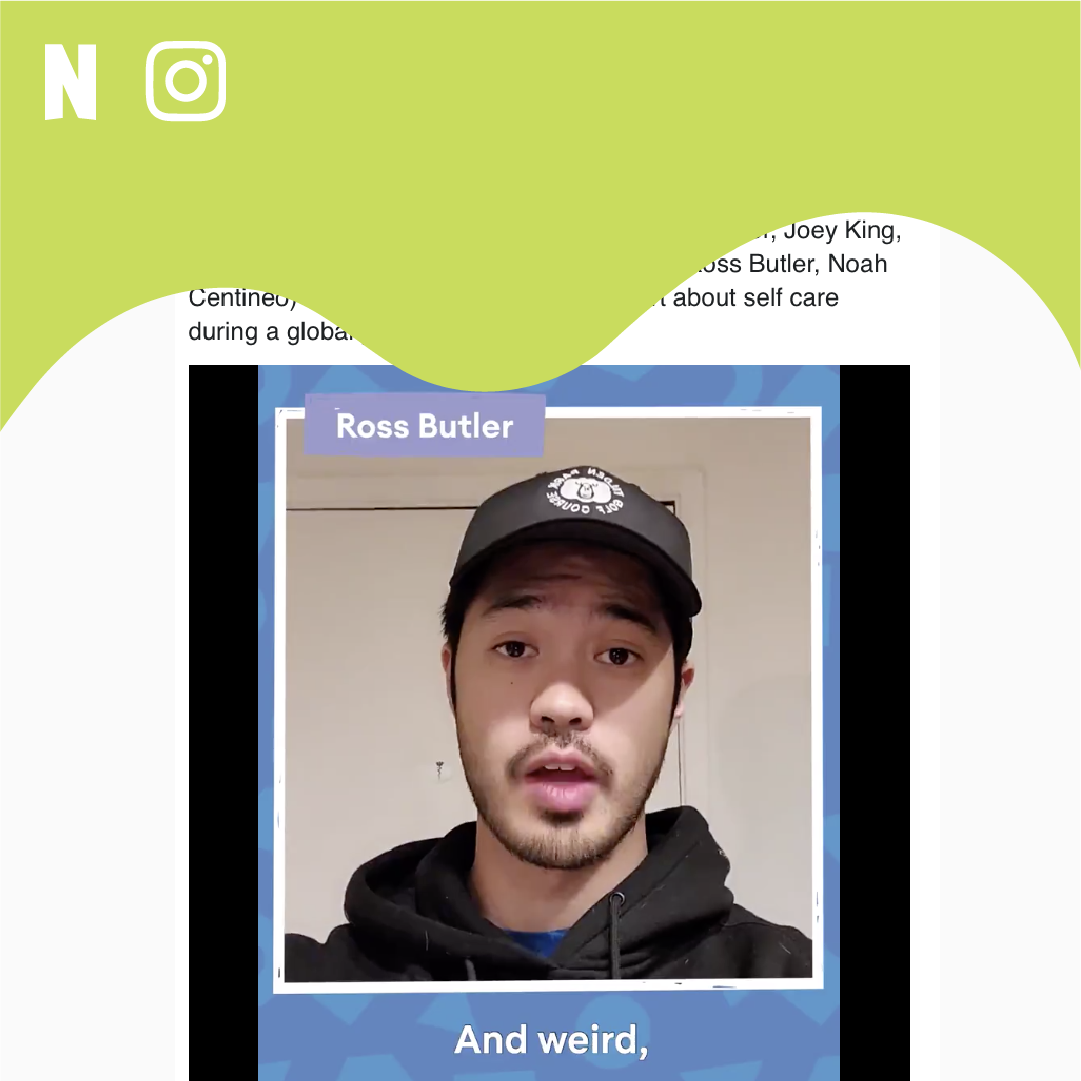 We are not sure, but you might!
Instagram and Netflix are partnering to tackle one of the main issues that the (so far) month-long quarantine has raised to the fore: mental health. Through a weekly live series, stars such as Joey King and Caleb McLaughlin will feature in conversation with mental health experts to talk about self-care. Sounds… interesting.
Naturally, some users on Twitter have opinions:
This is the #Netflix equivalent of the celebrity "Imagine" video.

— Tiffany (@iamtgar) April 8, 2020
https://platform.twitter.com/widgets.js
However, if you consider far-removed celebrities representative of your own struggles, and if you've binged-watched all of Netflix original content by now to know all the names involved, this mini-series could be compelling enough to give it a try. You can catch it every Thursday at 11pm Riyadh/Friday 12am Dubai until May 14 on Netflix's Instagram.
At least it's not thoughts and prayers, right?
Read more here.