WhatsApp to overhaul eCommerce features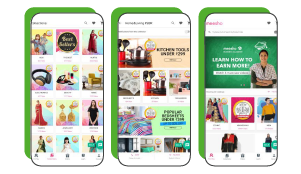 The COVID pandemic, now in its eighth month, continues to accelerate the digital transformation of businesses around the world, and most social media platforms have ramped up their eCommerce features to capitalize on the momentum. Google is arguably at the forefront with its myriad updates for small businesses but Facebook's and Instagram's main platforms have not trailed behind, either.
Facebook's other ventures, however, have not received the same attention. This is the case of WhatsApp, which recently scrapped plans to sell ads between stories. But this is about to change thanks to Facebook's introduction of significant eCommerce features to the messaging platform that could potentially be a game-changer, especially for small businesses in developing markets that rely on WhatsApp to run their business. The fact that some services will now be paid will also be a game-changer for Facebook—finally finding a way to monetize the platform.
WhatsApp has divided the changes into three areas:
Shopping: Expand ways for people to check out available products and make purchases right from a chat
Facebook Hosting Services: Provide a new option for businesses to manage their WhatsApp messages via hosting services that Facebook plans to offer
Business sales: charge business customers for some of the services offered
Here are the new features:
Ready to up the level of your business' WhatsApp operations?
Learn more here.