YouTube to ban political ads on premium mastheads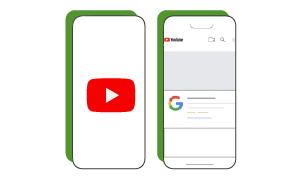 The past four years were very controversial, for the lack of a more appropriate word, with regards to the role of social media in politics. From 'fake news' to deceitful advertising, most mainstream platforms were put in the spotlight for their influence on political processes.
YouTube was left mostly unscathed until recently, when the 'Plandemic' scandal broke out and the platform had to act a little more swiftly than usual, to remove all traces of the dangerous conspiracy theory. Otherwise, YouTube is a place to find all sorts of videos with, let's say, speculative information at best.
Now, however, YouTube is taking a new course of action by removing political ads from its main masthead option. Granted, they are not removing them completely like Twitter, but rather have decreased their placement options.
Additionally, the masthead option is also out of reach for ads related to alcoholic beverages and their brands, as well as gambling-related content. This is also a huge move that will hit sports betting platforms, considering that this summer is prime sports season, with the Euro 2020 going strong as well as the Olympic Games coming up.
Learn more here